The markets this morning are likely to remain choppy as investors have to weigh the myriad dynamics impacting bonds and stocks. Positioning and portfolio rebalancing into month- and quarter-end should continue to be a major factor given the big swings this quarter.
Key Market Trends
Tip: Use this as a quick guide on the short-term direction of key markets. I once had a client that would call me nearly every day asking the direction of the markets. This is a quick cheat sheet to know the trend and help understand what is happening with the markets.
| | | | | | | |
| --- | --- | --- | --- | --- | --- | --- |
| | Last | CHG % | CHG | HIGH | LOW | TREND |
| Dow | 33072.89 | 1.39% | 453.4 | 33098.83 | 32681.07 | Bull |
| S&P 500 | 3974.55 | 1.66% | 65.02 | 3978.19 | 3917.12 | Strong Bull |
| Crude (WTI) | 61.388 | 0.97% | 0.589 | 61.741 | 59.399 | Bull |
| Gold | 1725.97 | -0.35% | -6.08 | 1733 | 1723.63 | neutral |
| 10 Year | 1.65 | −1.36% | −0.023 | 1.683 | 1.634 | Bull |
| Bitcoin/USD | 57839.34 | 3.67% | 2048.42 | 58300 | 54892.42 | neutral |
| US Dollar Index | 92.783 | 0.05% | 0.045 | 92.915 | 92.723 | Bull |
| VIX | 20.06 | 6.36% | 1.2 | 20.9 | 20.01 | Bear |
| REIT Index | 2298.9 | 2.15% | 48.47 | 2300.23 | 2250.79 | Strong Bull |
Key Drivers for the Week of March 29
TIP – This is a 1 minute brief bullet-point summary as a tool that gives them a fast and simple list of what to watch for and talking points for the week.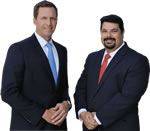 AD - Recover your investment losses! Haselkorn & Thibaut, P.A. is a national law firm that specializes in fighting ONLY on behalf of investors. With a 95% success rate, let us help you recover your investment losses today. Call now 1 888-628-5590 or visit InvestmentFraudLawyers.com to schedule a free consultation and learn how our experience can help you recover your investment losses. No recovery, no fee.
Vaccines, monetary and fiscal policy support boost optimism on recovery
Day-to-day progress choppy due to virus waves, problematic vax rollouts, restrictions
Easter holiday closures Friday through Monday in Europe
Wall Street closed Good Friday, Treasuries have half-day session
U.S. attention turns to jobs report, ISM, including wage and price data
Fedspeak from Waller, Quarles, Williams, Harker, and Bostic
Canada releases GDP, industrial product prices, building permits
Japan unemployment, retail sales, production, housing starts, Tankan, PMI, auto sales
China reports PMIs; Australia retail sales, trade, building approvals slated
Covid restrictions in parts of Europe over Easter, relaxed reopenings expected after
Europe ESI Economic Confidence, HICP; German jobless, HICP, retail sales slated
UK BoE lending and money supply, third Q4 GDP report, final March PMI due
Bull Driver For Equities: There are also billions of dollars in stimulus money (Deutsche Bank projects about $170 bln) likely to flow into stocks. However recent surveys have indicated Americans are not going to spend the money. A recent survey of 1090 by Refinitiv indicates that eight in 10 (80%) of Americans plan to mainly put their stimulus checks into either savings (48%) or pay down debt (32%). Of the remaining Americans, only one in five (20%) plan to mainly do otherwise by either spending (15%) or investing (5%) the amount they receive.
Bear Driver For Equities: The FT cited BofA research estimating U.S. private pension funds alone will have to rotate about $88 bln out of equities and into bonds, which was "historically significant" compared to the last three years. Also, JPMorgan estimates balanced/target-date mutual funds are primed to sell $136 bln of equities to buy fixed-income assets. Meanwhile, the varying degrees of virus cases and vaccine distribution continue to keep the markets on edge.
Junk Bond/High Yield Disaster: The junk bond/high yield market is now larger than the mortgage securities of 2008. If the 10 Year and/or economy starts drops, we could be looking at another depression.
Bottomline – Stagflation: Investors need to watch the 10-Year for increases and the flow of money. Money could flow out of equities at a rapid rate if the 10-Year goes above 1.75% because it would be greater than S&P 500 dividends. If this is followed by a slowing or drop in the economy, junk bonds would likely see huge losses and become worse as companies default. We would likely move into Stagflation where the economy would be low and have high inflation similar to the 1970s.
The data calendar is full today. February personal income and consumption highlight. We expect income to fall -7.5% after rising 10.0% in January, and spending to dip -0.2% from the prior 2.4% increase. The February advance goods trade report should show the deficit narrowing slightly to -$83.6 bln from -$84.6 bln. Both imports and exports are seen rising slightly.
Advance February wholesale and retail inventories are on tap as well. The final University of Michigan consumer sentiment index is penciled in at 83.0, unchanged from the preliminary reading. There are no larger-cap earnings reports on tap. Supply is also out of the way for now. That, and month- and quarter-end flows may support Treasuries, while profit-taking and rotation out of stocks could weigh on Wall Street.
Click here to read the complete Advisor Market Report with our stock picks.