Genuine Parts Company (NYSE: GPC) recently took a dip but is looking to continue its bullish trend. Like many investors, I am very concerned about the direction of the economy and looking for opportunities
In case of a recession, demand for new automobiles normally takes a hit. In such a case, Genuine Parts Company looks set to enjoy booming business on people coming for car parts to repair their cars. During a recession, people tend to hang on to their old cars instead of spending more to buy new cars.
Genuine Parts continued to grow its dividend in recent years on customers hanging on to their older cars; therefore fueling demand for car parts. Likewise, the company looks set to navigate the imminent recession with ease as it has done in yesteryears.
It is an ideal pick for investors looking to diversify their portfolio beyond the healthcare sector or consumer staples. The company distributes and sells car parts for buses, trucks, farm vehicles as well as marine equipment.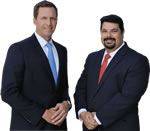 AD - Recover your investment losses! Haselkorn & Thibaut, P.A. is a national law firm that specializes in fighting ONLY on behalf of investors. With a 95% success rate, let us help you recover your investment losses today. Call now 1 888-628-5590 or visit InvestmentFraudLawyers.com to schedule a free consultation and learn how our experience can help you recover your investment losses. No recovery, no fee.
Is Genuine Parts Company (GPC) Stock A Buy?
Many investors are asking themselves if "Genuine Parts Company (NYSE: GPC) stock is a buy?" The short answer is "Yes" if you understand the risk that it is trading at record highs.
In reviewing the charts for GPC, we clearly see a strong bullish trend. Specifically, the stock rockets up after earnings, and the next earnings report is April 22.
| | |
| --- | --- |
| Ticker | GPC |
| Company | Genuine Parts |
| Price | $115.65 |
| What we think could be Fair Value | $131.65 |
| Dividend Yield | 2.80% |
| 1-Month Return | 9.60% |
| YTD Return | 16.00% |
| YTD Return vs S&P 500 | 12.30% |
| 3-Year Return | 44.30% |
| Beta 3-Year | 1.02 |
| 5-Year Return | 37.60% |
Genuine Parts Company (GPC) Stock Pivots
| | | | | | |
| --- | --- | --- | --- | --- | --- |
| Pivot | Classic | Fibonacci | Camarilla | Woodie | DM |
| S3 | 75.12 | 88.58 | 101.65 | 86.2 | — |
| S2 | 88.58 | 93.73 | 102.88 | 89.93 | — |
| S1 | 96.97 | 96.9 | 104.12 | 99.66 | 99.51 |
| P | 102.04 | 102.04 | 102.04 | 103.39 | 103.31 |
| R1 | 110.43 | 107.19 | 106.58 | 113.12 | 112.97 |
| R2 | 115.5 | 110.36 | 107.82 | 116.85 | — |
| R3 | 128.96 | 115.5 | 109.05 | 126.58 | — |