It has been a rocky road for the markets in recent weeks, especially after the very poor 7-year auction on February 25. That sparked a major selloff in the longer dated Treasuries that saw the 10- and 30-year rates spike to their cheapest levels in over a year. And yields have extended higher still after Fed Chair Powell did not push-back and basically give it his tacit approval, noting it was due to improving confidence in the recovery and a function of rising inflation expectations.
The 10-year closed last week at 1.72%, with the long bond at 2.43%. Wall Street was rattled, and especially the NASDAQ amid a rethink of valuations. It was mixed on Friday with the NASDAQ 0.76% firmer to recover some of its recent losses, while the Dow gave back -0.71%.
The rising 10-year should worry stock investors because it will cause investors to sell off equities and go to bonds. This will create a bearish or sideways market. We project that portfolio managers will start moving to bonds when the 10-year moves to 1.75% which it touched last week. Investors should avoid switching right away to bonds because there are still opportunities for growth in equities.
Investors should be very careful about investing in bond funds because of rising interest rates. Bond funds are likely to see substantial decreases in value if the 10-year increases.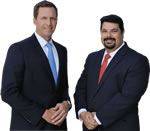 AD - Recover your investment losses! Haselkorn & Thibaut, P.A. is a national law firm that specializes in fighting ONLY on behalf of investors. With a 95% success rate, let us help you recover your investment losses today. Call now 1 888-628-5590 or visit InvestmentFraudLawyers.com to schedule a free consultation and learn how our experience can help you recover your investment losses. No recovery, no fee.
Key Drivers for the Week of March 22
TIP – This is a 1 minute brief bullet-point summary as a tool that gives them a fast and simple list of what to watch for and talking points for the week.
Markets' focus remains on rising bond yields and impacts on outlooks, valuations
U.S. Treasury to auction $183 bln in new 2-, 5-, 7-year notes
Fedspeakers include Powell, Clarida, Williams, Barkin, Bostic, Daly, Evans, others
U.S. data on home sales, durables, revised GDP, income, consumption, sentiment
BoC Deputy Governor Gravelle speaks; CFIB Business Barometer due
Japan reports PPI, Tokyo CPI; Hong Kong CPI; Singapore CPI; Malaysia CPI
Thailand central bank expected steady at 0.50%; Philippines bank on hold at 2.0%
Eurozone, countries monitoring varying covid cases and lockdown measures
Eurozone manufacturing and services PMIs; German Ifo Business Climate due
ECB's economic bulletin; ECBspeak from Schnabel, Guindos
UK optimism as it leads global vaccine programs
UK data on CPI, earnings, unemployment, retail sales and PMIs
SNB expected on hold, especially after ECB frontloaded asset purchases
More of the same is likely this week. Much of the focus will be on the aforementioned 7-year sale on Thursday, preceded by the 2- and 5-year offerings Tuesday and Wednesday, respectively. There are mounting fears of a slowing in demand for auctions.
The Fed's decision not to extend the SLR beyond the March 31 expiration date may see a significant reduction in bank demand for Treasuries. Fedspeak features prominently this week too, with several appearances by Fed Chair Powell. He takes part in a BIS panel discussion today and will be joined by Treasury Secretary Yellen later in the week to testify on the CARES Act before House and Senate committees.
Today's data slate is light with just February existing home sales for February and the Chicago Fed National Activity Index.
Click here to read the complete ABS Advisor Market Intelligence Report.