It has been reported this week that two claimants have recently been awarded over $1M by a Financial Industry Regulatory Authority (FINRA) arbitration panel and investment fraud lawyers have initiated proceedings against UBS Securities, the broker-dealer, for aggressive and unsuitable marketing of the UBS Yield Enhancement Strategy (YES) to customers, leading to losses. Investors they are representing claim they were not made aware that they could incur these losses
Though their Lincoln, Nebraska-based broker Jason Mathew Dworak was not a respondent, however, he has been named in several other UBS YES pending claims. His request for expunging the case from his CRD records has not been granted by the panel.
Breach of fiduciary duty, professional negligence, and violation of the Nebraska Securities Act in connection with the UBS YES program were alleged by the claimants. One of the claimants has been awarded $727,458 and the other $316,784 in compensatory damages. Interest at 4% per annum beginning December 20, 2019, when the claim was filed, will also be payable by UBS till the liability has been done.
Contents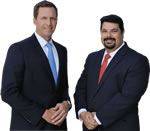 AD - Recover your investment losses! Haselkorn & Thibaut, P.A. is a national law firm that specializes in fighting ONLY on behalf of investors. With a 95% success rate, let us help you recover your investment losses today. Call now 1 888-628-5590 or visit InvestmentFraudLawyers.com to schedule a free consultation and learn how our experience can help you recover your investment losses. No recovery, no fee.
UBS Yield Enhancement Strategy (YES)
The UBS Yield Enhancement Strategy is a program relying on the 'iron condor' strategy that deploys a set of overlapping call and put options and is designed to deliver the best results at times of low volatility. In late 2018, when the CBOE Volatility Index was at a multi-year peak, losses piled up for investors locked into the program.
The initial justification of UBS brokers was to classify it as a 'black swan"=' event. They also assured investors that their losses would be recovered in just a few weeks.
Subsequent events have, however, proven these justifications to be hollow, with losses mounting for investors, followed by the financial mayhem unleashed by the Covid-19 pandemic in early 2020.
Jason Dworak's Complaints History
A 27 year veteran of the industry, Jason Dworak is a registered broker, as well as an investment advisor and, has been associated with UBS Financial Services since 2008. He is currently a managing director and private wealth advisor at UBS's Wealth Management division in Nebraska. He has also worked for US Bancorp Piper Jaffray and Morgan Stanley earlier.
According to Dworak's BrokerCheck record, he has been accused by investors of perpetrating securities fraud of different types, among them unsuitability and misrepresentation. Four customer disputes name him, of which two are still pending.
| | |
| --- | --- |
| March 2003 | Churning alleged. This pertains to the period when he was a broker with Morgan Stanley. Claim denied. |
| January 2020 | Unsuitable recommendations and misrepresentations alleged, related to UBS' options overlay strategy. |
| January 2020 | Unsuitable selling and misrepresentation alleged. $630K sought. |
| March 2020 | Unsuitable selling and misrepresentation alleged. $750K sought. Case pending. |
Guidance for UBS YES Investors
UBS investors should understand that they are not alone. Many UBS YES Strategy investors are trying to recover their losses. Haselkorn & Thibaut (InvestmentFraudLawyers.com) are in the process of speaking to former customers of Dworak as well as of other registered representatives of the firm.
If you are a UBS Strategy investor, have incurred losses, and believe your investment is the result of unsuitable selling on part of the broker, we encourage you to contact Haselkorn & Thibaut's investor hotline for a free consultation by calling 1 888-628-5590.