President of "Gold Bugs," American stockbroker, financial commentator, and radio personality Peter Schiff has an ambiguous personality, sort of. For years, the 57-year old CEO of Euro Pacific Capital Inc., a broker-dealer based in Westport, Connecticut, has been a staunch advocate of his investing preferences and regularly advising other investors about the latest trends and developments in the financial world. His personal fortune is said to in the millions, making us simpletons wonder—just how rich is Peter Schiff, or even better—how did Schiff get so rich?
Peter Schiff Resides in Puerto Rico
Schiff hails from New Haven, Connecticut, and for years his company Euro Pacific Capital Inc. was also headquartered in his home state. But, his Twitter handle tells that he lives in Puerto Rico. In 2017, Schiff, to reduce his tax liabilities and to make the process to set up a New York Federal Reserve account, decided to relocate and his company to Puerto Rico. Following the incident, US tax officials launched an investigation against him and his business without any conclusive report.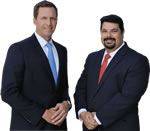 AD - Recover your investment losses! Haselkorn & Thibaut, P.A. is a national law firm that specializes in fighting ONLY on behalf of investors. With a 95% success rate, let us help you recover your investment losses today. Call now 1 888-628-5590 or visit InvestmentFraudLawyers.com to schedule a free consultation and learn how our experience can help you recover your investment losses. No recovery, no fee.
Peter Schiff Promotes Gold More Than Anybody Else
Schiff's loves affair with gold is as old as the precious metal itself. Okay—we're kidding. But for Schiff, it is more than that. He has been pushing investors to buy gold for years. There have been many questions, and some suggested that his bullish predictions about gold are just 'wrong' and 'shortsighted' because he prefers to maintain "blind consistency."
Blindly following one investor like a prophet raises red flags and eventually creates problems down the road. And Schiff is no exception. Pushing gold to investors has got him into trouble, giving the empirical evidence that stocks have outperformed gold at around 300 percent in the long term. Investing in gold is lucrative in the short term, but in the investing space, timing is key. Schiff's predictions haven't always been on the winning side. Said that here is one thing to consider— Schiff owns Schiff Gold, a precious metals dealer. So, it's not surprising he is biased towards gold.
Stocks Does Peter Schiff Own Besides Gold
Schiff promotes investments are mostly outside the US due to taxes, federal regulations, and inflation. Although he hasn't publically disclosed his portfolio. This isn't surprising given that his father, Irwin Schiff was arrested and jailed for tax evasion because he thought paying income taxes is unconstitutional and unlawful.
Does Peter Schiff Manage Stock Market Funds?
EuroPac International Value Fund (EPIVX) is a mutual fund managed by Schiff's EuroPac International Value and produced a 21.28 percent return in the last 12 months. The fund mostly consists of gold stocks, so diversification is an issue here. However, the fund also includes stocks from sectors like infrastructure and natural resources.
How Much Is Peter Schiff Worth?
A Euro Pacific report stated that Schiff manages about $783 million in assets as of 2017. Based on our estimates on that figure, we think Schiff's net worth lies somewhere close to $70 million.
Peter Schiff Vitriol Against Bitcoin
If you've been following the news regarding Bitcoin's astronomical price rise after Elon Musk endorsed Bitcoin, Schiff sent out this harsh tweet in response:
"Bitcoin isn't money. In theory, it's a digital fiat currency, but in practice, it doesn't work. When #Bitcoin is occasionally exchanged for goods or services, transactions are more like barter. It's a digital token. The price reflects what collectors or traders are willing to pay."
Schiff isn't a fan of Bitcoin or any other cryptocurrencies. This tweet highlights Schiff's feelings toward bitcoin. Quite ironic as he seems to own cryptocurrency himself.  In January, he confessed that he got locked out of his Blockchain wallet as he mistook his PIN code for the password.