The markets were all over the board Friday after a much better-than-expected jobs report where payrolls climbed 379k. Trading was volatile, but not disorderly. And when all was said and done, Wall Street was sharply higher and Treasuries unchanged. Bonds and stocks weakened initially, with yields jumping on the improving growth prospects and rising inflation expectations. Equities were again hurt by the rise in yields as has been the case over the past few weeks.
But after those early wobbles, Wall Street was sharply higher, actually seeing the good news is good news (sounds familiar?). Dip buying emerged in Treasuries, erasing the losses and leaving rates little changed on the day. That in turn also supported the rally in stocks. Resumption of reflation trades helped boost the S&P 500 to a 1.95% gain, with the Dow 1.85% firmer, and the NASDAQ up 1.55%.
We continue to watch rising oil prices and their relationship to energy stocks. Looking at the oil chart above, you can see that oil prices are very correlated to Exxon Mobil stock (XOM) is up more than 30% for the year. The cause of the sudden surge in prices has been a combination of the recovery from coronavirus lock-downs and supply manipulation by manufacturers.
Readers may recall that last year the Saudi's and Russian declared a price war on American energy and were able to destroy and/or buy many US and Canadian oil companies by decreasing prices. The Trump administration's energy independence policy kept foreign oil players somewhat in check, unfortunately, it appears that the Biden administration does not share the same policy and Americans should expect to see rising gas prices at the pump.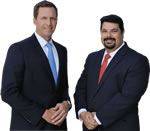 AD - Recover your investment losses! Haselkorn & Thibaut, P.A. is a national law firm that specializes in fighting ONLY on behalf of investors. With a 95% success rate, let us help you recover your investment losses today. Call now 1 888-628-5590 or visit InvestmentFraudLawyers.com to schedule a free consultation and learn how our experience can help you recover your investment losses. No recovery, no fee.
Circling back to energy stocks, we believe that they are very high and overbought, but will not likely go down soon. Energy investors should look for political pressure and actions for the trend to turn bearish. Even then, the Biden administration is likely to promote alternative energy as a solution rather than addressing rising energy prices that are due to supply manipulation.
There is not much on this week's slate and today's agenda is thin too with just January wholesale figures. Sales are seen climbing 1.5% after the 1.2% prior gain, while inventories are expected to rise 1.3% from 0.3% previously.
Later in the week, CPI, PPI, and the preliminary March University of Michigan consumer sentiment take top billing. The $120 bln in 3-, 10-, and 30-year auctions will be very interesting after the poor auctions last week and a disastrous 7-year sale. The only larger-cap earnings report today comes from ContextLogic.