The U.S. jobs report was much stronger than implied by a weak round of January payroll figures and the largely expected downward payroll adjustments via the annual revisions. The upside surprises were seen in the workweek, hours-worked, the hours-worked figures for the goods sector, average hourly-earnings, civilian employment, and the jobless rate.
For payroll weakness, we saw a lean 49k January rise in nonfarm payrolls after a -42k adjustment in the payroll level in December. Private payrolls rose just 6k after a -106k downward adjustment to the level. Government employment bounced 43k after a 64k boost for the December level.
For strength in the jobs report, we saw a pop in the workweek to an lofty 35.0 high in January from an unrevised 34.7 in December that allowed a robust 0.9% surge in overall hours-worked, with a 0.5% hours-worked gain for the goods sector.
Gains for the goods sector hours-worked data included increases of 2.1% for mining, 0.7% for factories, and 0.2% for construction.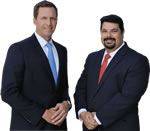 AD - Recover your investment losses! Haselkorn & Thibaut, P.A. is a national law firm that specializes in fighting ONLY on behalf of investors. With a 95% success rate, let us help you recover your investment losses today. Call now 1 888-628-5590 or visit InvestmentFraudLawyers.com to schedule a free consultation and learn how our experience can help you recover your investment losses. No recovery, no fee.
We also saw a 0.2% rise in average hourly earning after substantial upward revisions in recent levels via the annual revisions, which included a hefty 1.0% (was 0.8%) gain in December. On a 12-month basis, earnings are up 5.4% y/y from 5.1% y/y.
The unemployment rate dropped to 6.32% from 6.74%, with a 201k rise for civilian employment alongside a hefty -406k drop for the labor force, alongside a drop in the labor force participation rate to 61.4% from 61.5% in the prior two months.
The 49k payroll gain in December followed a -227k (-140k) drop in December, which was the first decline since April. The 6k private payroll rise followed a -204k (was -95k) December drop. The service sector added just 10k jobs, after -280k (was -188k) plunge in December. Leisure, hospitality jobs declined another -61k, versus -536k (was -498k). Construction jobs were down -3k from 51k (was 51k). Manufacturing lost -10k. Government jobs bounced 43k from -23k (was -45k).
The mix of weak payroll data but robust internals likely reflects the extreme problems of seasonal adjustment through these holiday months in the face of the pandemic, and rise in coronavirus restrictions that sharply limited usual holiday activity. We would interpret the report as strong overall, despite the attention that the weak payroll data will receive.