Investing in the stock market occasionally boils down to one crucial element, namely great options. No matter how well we do our research, how often we purchase and sell, or how much we pay specialists for their tips and advice, without choosing stocks that represent worth, we won't succeed. Although some are great at predicting the direction of this marketplace and timing the downs and ups, if they don't buy the right stocks, they will still meet with difficulties when seeking to reap gains.
For that reason, a number of the best-paid individuals on Wall Street known primarily because of their ability to pick stocks. Financial advisors offer conversations and write newsletters and books about how to select stocks that can outperform the current market.
One of the most famous stock pickers is Warren Buffet. He is one of the richest men in the world. One of is the most popular stock-picking strategies are finding companies people use. A classic example is Coke A Cola (KO).
Most experts echo the same opinion and concur that one of the best ways to judge a share is from your perspective of a consumer. By using instincts, we have honed as regular shoppers; we could often ferret out information that even the most skilled and software-savvy market watchers overlook. While they research analytical graphs, earnings reports, and also the stock exchange ticker tape, people just like yourself actually do business with the companies they invest in, because their experience as a customer speaks volumes about the worth of the organization and its services and products.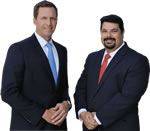 AD - Recover your investment losses! Haselkorn & Thibaut, P.A. is a national law firm that specializes in fighting ONLY on behalf of investors. With a 95% success rate, let us help you recover your investment losses today. Call now 1 888-628-5590 or visit InvestmentFraudLawyers.com to schedule a free consultation and learn how our experience can help you recover your investment losses. No recovery, no fee.
Here are the kinds of things to look for as signs of a company's value:
1) How popular is their product or service?
If everyone you know uses it and is satisfied with such things as cost, customer service, and reliability, the business is probably well situated among the competition.
2) Are the workers satisfied?
One of the best ways to judge a company is by talking to employees. Many companies put on a good façade, but beneath the elaborate marketing is plenty of discontent. However, if workers like a company — particularly if they enjoy it enough to buy stock in it that's an excellent sign.
3) How well known are they?
You may find a fantastic startup business with all the trappings of success, but find that it is lesser-known. Many small or regional companies are popular in their own back yards, but the rest of the world might not yet understand about them. Buying such unknowns can be an excellent way to invest in the upcoming hot stock.
4) When they went out of business, where would you go for comparable products and services?
If you can not think of a suitable alternative, the business is probably in a niche market that appreciates customer loyalty and repeats business.
Shop around, and notice what you see and how every company makes you feel. Then trust your intuition. Make a list of businesses that get your attention, and then call their shareholder relations department and ask for additional information. By beginning your list with companies you currently have firsthand experience of, you increase the chances substantially that you will make wise choices.
105 Buffet Inspired Stock Picks For Beginners
To help you out more, I thought I would give you 105 Buffet inspired stock picks. This should help start your process of finding great stocks. As always, do your own research. Just because someone recommends you buy a stock or it has performed great in the past, doesn't mean it is good to pick for you.
| | | | | | | |
| --- | --- | --- | --- | --- | --- | --- |
| Ticker | Company | Dividend | Beta 1YR | 1YR vs S&P 500 | 3YR vs S&P 500 | 3YR vs Sector |
| ACN | Accenture | 1.40% | 1.05 | 8.60% | 30.20% | -40.30% |
| ADP | Automatic Data Processing | 2.20% | 1.11 | -13.90% | 10.20% | 32.20% |
| AFL | Aflac | 3.00% | 1.23 | -32.00% | -38.50% | -4.00% |
| ALGN | Align Tech | – | 1.4 | 75.50% | 90.40% | 87.30% |
| AMAT | Applied Materials | 1.00% | 1.44 | 27.00% | 25.80% | -44.70% |
| AME | AMETEK | 0.60% | 1.18 | 4.00% | 22.60% | 44.60% |
| AMGN | Amgen | 3.10% | 0.8 | -19.10% | -7.70% | -10.80% |
| AMP | Ameriprise Financial | 2.20% | 1.78 | -0.50% | -23.10% | 11.40% |
| AMSF | AMERISAFE | 1.90% | 0.87 | -29.80% | -49.00% | -14.50% |
| AON | Aon | 0.90% | 0.79 | -16.40% | 14.50% | 49.00% |
| AOS | A.O. Smith | 1.90% | 0.69 | 0.20% | -52.50% | -30.50% |
| APTV | Aptiv | – | 1.39 | 18.70% | 6.50% | -29.20% |
| AVY | Avery Dennison | 1.60% | 1.05 | 5.90% | -3.40% | 18.50% |
| AX | Axos Financial | – | 1.45 | 6.70% | -21.50% | 13.00% |
| BBAR | Banco BBVA Argentina | – | 1.26 | -60.00% | -132.90% | -98.40% |
| BBY | Best Buy Co | 2.20% | 1.14 | 0.60% | 12.50% | -23.20% |
| BIG | Big Lots | 2.80% | 1.43 | 44.20% | -58.50% | -41.80% |
| BIIB | Biogen | – | 0.87 | -34.30% | -74.30% | -77.40% |
| BMA | Banco Macro | – | 1.24 | -75.00% | -131.80% | -97.30% |
| BOH | Bank of Hawaii | 3.50% | 1.15 | -32.20% | -46.60% | -12.10% |
| CERN | Cerner | 1.10% | 0.65 | -9.20% | -30.10% | -33.20% |
| CHD | Church & Dwight Co | 1.10% | 0.53 | 9.30% | 39.60% | 56.40% |
| CHE | Chemed | 0.30% | 0.84 | 3.70% | 69.90% | 66.90% |
| CHKP | Check Point Software | – | 0.72 | -0.80% | -22.00% | -92.50% |
| CIXX | CI Financial | 4.50% | 0.52 | -40.60% | -87.10% | -52.50% |
| CLX | Clorox | 2.20% | 0.29 | 18.80% | 6.60% | 23.30% |
| CNI | Canadian National Railway | 1.60% | 0.88 | 5.70% | -6.10% | 15.80% |
| CNS | Cohen & Steers | 2.10% | 1.55 | 4.10% | 45.20% | 79.70% |
| CP | Canadian Pacific Railway | 0.90% | 1.03 | 19.40% | 49.80% | 71.80% |
| CSCO | Cisco Systems | 3.30% | 0.98 | -22.80% | -21.60% | -92.10% |
| CTSH | Cognizant Tech Solns | 1.10% | 1.16 | 15.20% | -28.80% | -99.30% |
| CTXS | Citrix Systems | 1.10% | 0.55 | 0.00% | 2.40% | -68.10% |
| DG | Dollar General | 0.70% | 0.5 | 19.00% | 85.50% | 102.30% |
| EDUC | Educational Development | 2.60% | 0.71 | 145.40% | 44.20% | 51.80% |
| EGOV | NIC | 1.40% | 0.58 | -0.60% | 16.80% | -53.70% |
| EVR | Evercore | 2.20% | 1.33 | 32.10% | -15.30% | 19.20% |
| EXPD | Expeditors International | 1.10% | 0.71 | 5.30% | 5.20% | 27.20% |
| FB | Facebook | – | 0.98 | 11.90% | 0.50% | 8.10% |
| FF | FutureFuel | 1.90% | 0.92 | -7.70% | -12.60% | 12.50% |
| FHI | Federated Hermes | 3.70% | 1.47 | -21.80% | -50.50% | -16.00% |
| FIX | Comfort Systems USA | 0.80% | 1.32 | -9.40% | -20.80% | 1.10% |
| FIZZ | National Beverage | – | 0.59 | 69.20% | -50.70% | -33.90% |
| GGAL | Grupo Financiero Galicia | 0.90% | 1.26 | -64.50% | -132.80% | -98.30% |
| GNTX | Gentex | 1.40% | 0.96 | 0.50% | 21.80% | -13.90% |
| HCSG | Healthcare Services Group | 2.90% | 1 | 4.20% | -86.90% | -89.90% |
| HD | Home Depot | 2.30% | 1.09 | 6.60% | 5.00% | -30.80% |
| HIBB | Hibbett Sports | – | 1.35 | 51.10% | 72.70% | 37.00% |
| HII | Huntington Ingalls Indus | 2.80% | 0.83 | -50.40% | -69.40% | -47.50% |
| HON | Honeywell International | 1.80% | 1.08 | 2.50% | 8.30% | 30.30% |
| HRL | Hormel Foods | 2.10% | 0.45 | -10.50% | -9.40% | 7.30% |
| HSIC | Henry Schein | – | 0.87 | -15.10% | -25.00% | -28.10% |
| HSY | Hershey | 2.10% | 0.79 | -9.20% | 0.20% | 17.00% |
| HUBB | Hubbell | 2.50% | 1.12 | -7.80% | -17.50% | 4.50% |
| IBKR | Interactive Brokers Group | 0.70% | 0.95 | 12.50% | -39.70% | -5.20% |
| ICLR | Icon | – | 0.84 | 0.60% | 28.90% | 25.80% |
| INFY | Infosys | 1.90% | 0.91 | 54.80% | 90.10% | 19.60% |
| ITW | Illinois Tool Works | 2.20% | 1.05 | 0.00% | -11.00% | 11.00% |
| JBHT | JB Hunt Transport Servs | 0.80% | 0.85 | -0.30% | -26.40% | -4.40% |
| JBSS | John B Sanfilippo & Son | 0.80% | 0.53 | -23.80% | -2.80% | 14.00% |
| JBT | John Bean Technologies | 0.40% | 1.49 | -18.70% | -41.20% | -19.20% |
| JNJ | Johnson & Johnson | 2.60% | 0.68 | -6.80% | -25.10% | -28.10% |
| KLAC | KLA | 1.30% | 1.44 | 32.30% | 121.40% | 50.90% |
| LII | Lennox International | 1.10% | 0.7 | -3.70% | -11.60% | 10.40% |
| LMT | Lockheed Martin | 3.00% | 0.87 | -27.30% | -28.50% | -6.50% |
| LOPE | Grand Canyon Education | – | 0.73 | -21.70% | -43.90% | -27.10% |
| LOW | Lowe's Companies | 1.50% | 1.18 | 18.40% | 38.20% | 2.40% |
| LRCX | Lam Research | 1.10% | 1.5 | 49.20% | 122.60% | 52.10% |
| LSTR | Landstar System | 0.60% | 0.85 | 4.20% | -10.60% | 11.40% |
| MED | Medifast | 2.30% | 0.89 | 66.70% | 156.50% | 120.80% |
| MEI | Methode Electronics | 1.10% | 1.11 | -17.90% | -46.30% | -116.80% |
| MHH | Mastech Digital | – | 1.34 | 32.00% | 172.30% | 194.30% |
| MMM | 3M | 3.40% | 0.82 | -16.40% | -64.40% | -42.40% |
| MMS | Maximus | 1.50% | 0.86 | -17.90% | -39.40% | -17.40% |
| MPX | Marine Prods | 2.20% | 1.59 | -11.30% | -23.90% | -59.60% |
| NEU | NewMarket | 1.90% | 0.51 | -32.30% | -40.80% | -15.70% |
| NOAH | Noah Holdings | – | 0.81 | 9.50% | -39.70% | -5.10% |
| NSP | Insperity | 2.00% | 1.35 | -21.70% | 4.90% | 26.90% |
| NVO | Novo Nordisk | 1.50% | 0.56 | 7.50% | -6.20% | -9.20% |
| NVR | NVR | – | 1.15 | -9.20% | -32.90% | -68.60% |
| ORLY | O'Reilly Automotive | – | 0.94 | -11.60% | 35.70% | 0.00% |
| PAYX | Paychex | 2.70% | 1.19 | -5.80% | 1.70% | 23.70% |
| PETS | PetMed Express | 3.50% | 0.71 | 26.60% | -68.10% | -71.20% |
| PGR | Progressive | 5.10% | 0.73 | 14.10% | 41.70% | 76.20% |
| PHM | PulteGroup | 1.30% | 1.29 | -6.70% | -17.90% | -53.60% |
| PRI | Primerica | 1.20% | 1.26 | -15.20% | -10.40% | 24.10% |
| REGN | Regeneron Pharmaceuticals | – | 0.55 | 13.30% | -22.30% | -25.40% |
| RHI | Robert Half International | 2.20% | 0.98 | -15.20% | -25.00% | -3.00% |
| ROK | Rockwell Automation | 1.70% | 1.11 | 9.00% | -10.90% | 11.00% |
| RY | Royal Bank of Canada | 4.10% | 0.96 | -8.90% | -33.70% | 0.80% |
| SEIC | SEI Investments | 1.30% | 1.09 | -28.90% | -63.50% | -29.00% |
| SNA | Snap-on | 2.90% | 1.07 | -13.50% | -41.30% | -19.40% |
| SWKS | Skyworks Solutions | 1.30% | 1.34 | 12.20% | 17.20% | -53.30% |
| TPL | Texas Pacific Land Trust | 1.40% | 1.23 | -19.60% | 23.40% | 111.60% |
| TROW | T. Rowe Price Group | 2.40% | 1.18 | 6.30% | 9.80% | 44.30% |
| TSCO | Tractor Supply | 1.10% | 0.66 | 35.40% | 45.60% | 9.90% |
| TSM | Taiwan Semiconductor | 1.50% | 0.9 | 77.00% | 157.20% | 86.70% |
| TTC | Toro | 1.10% | 0.8 | 3.10% | 5.50% | 27.40% |
| TXN | Texas Instruments | 2.40% | 1.08 | 15.80% | 21.50% | -49.00% |
| UNH | UnitedHealth Group | 1.40% | 1.13 | 4.20% | 17.60% | 14.50% |
| USNA | Usana Health Sciences | – | 0.9 | -17.00% | -42.10% | -25.30% |
| VALU | Value Line | 2.50% | 1.32 | 2.90% | 46.40% | 81.00% |
| WIT | Wipro | – | 0.64 | 36.60% | -9.30% | -79.90% |
| WOR | Worthington Industries | 1.90% | 1.48 | 13.20% | -20.80% | 1.20% |
| WSM | Williams-Sonoma | 2.00% | 1.25 | 29.80% | 67.80% | 32.10% |
| YY | JOYY | 2.60% | 0.86 | 20.60% | -78.10% | -70.60% |