The U.S. Q3 GDP growth boost to 33.4% from 33.1% slightly beat our estimate thanks to bigger than expected boosts for business fixed investment in both equipment and intellectual property. As a result, final sales growth was lifted by slightly more than expected, to 25.9% from 25.6%.
We otherwise saw the largely expected $0.6 bln boost for inventories and -$3.7 bln subtraction for net exports, alongside modest lifts for consumption, and both residential and public construction. We saw the expected modest trimming for nonresidential construction.
We still have a record-setting Q3 GDP growth rate that is nearly double the 16.7% prior high in Q1 of 1950. The bounce reversed 66% of the GDP plunge in Q1-Q2, and leaves GDP -2.8% below the level in Q3 of 2019.
For some details in the report, personal consumption was bumped to 41.0%, from 40.6% in the second look and -33.2% in Q2. Business fixed investment was revised to a 22.9% rate from 21.8% previously, and -27.2% in Q2. Intellectual property edged up to 8.4% versus 6.0% previously, and -1.0% in Q2. Net exports were revised down to -3.21% from -3.18% previously, and -0.09% in Q2. Government spending was nudged up to -4.8% from the prior -4.9% and 2.5% in Q2. Inventories contributed 6.57% to growth versus 6.55% in the prior reading and Q2's -0.07%.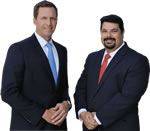 AD - Recover your investment losses! Haselkorn & Thibaut, P.A. is a national law firm that specializes in fighting ONLY on behalf of investors. With a 95% success rate, let us help you recover your investment losses today. Call now 1 888-628-5590 or visit InvestmentFraudLawyers.com to schedule a free consultation and learn how our experience can help you recover your investment losses. No recovery, no fee.
The GDP chain price index was bumped down to a 3.5% pace from 3.6% previously, and Q2's -1.8%. The core PCE chain price rate also cooled to 3.4% from 3.5% in the prior report, versus -0.8% previously.
The upward Q3 revision will do little to change the outlook, though sales are now entering Q4 at an even higher pace. We remain comfortable with our 6.0% estimate for Q4 GDP estimate for now, though it lies above most market forecasts. The gain would leave a 2.0% Q4/Q4 gain, versus the Fed's -2.4% median estimate.