Founded in January 2009, ZeroHedge is touted as one of the most famous finance blogs in recent times. The blog started a few months after the infamous and much-publicized bankruptcy of Lehman Brothers that shook up the financial world.
After its debut a few months later, ZeroHedge was celebrated and duly credited for its coverage of excellent articles on high-frequency trading that predominantly focused on the critical trading practices of Wall Street darling Goldman Sachs. The published articles exposed various anomalies of the investment bank, which resulted in a reactive yet profound impact that ultimately coerced NYSE to restrict the availability of sensitive financial data. This contentious move prevented ZeroHedge and other independent media from reporting. With each consequent article, the credibility and journalistic integrity of ZeroHedge rose to new heights turning heads from older, well-established media outlets like The New York Times and Bloomberg, who now frequently cite information from ZeroHedge in their reports.
Today, ZeroHedge boasts millions of readers per month across the world, and it's because of its relentless and unapologetic pursuit to publish high-quality and objective reporting that has won over new readers.
Contents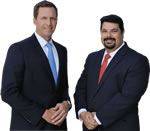 AD - Recover your investment losses! Haselkorn & Thibaut, P.A. is a national law firm that specializes in fighting ONLY on behalf of investors. With a 95% success rate, let us help you recover your investment losses today. Call now 1 888-628-5590 or visit InvestmentFraudLawyers.com to schedule a free consultation and learn how our experience can help you recover your investment losses. No recovery, no fee.
Who Runs Zerohedge.com?
Most articles in ZeroHedge are written by an anonymous group operating under the alias, "Tyler Durden," in which a character is taken from the movie "Fight Club." There isn't any reliable information about how many people are in this group. However, some people say the group has just four members, while others say there could as many as forty individuals. It is rumored that former trader Daniel Ivandjiiski might be the founder of ZeroHedge, but there is no way to verify it.
ZeroHedge wants to be the antithesis of traditional institutions reporting on financial journalism and wants to provide information and financial analysis with a concerned and highly skeptical attitude to the public. ZeroHedge uses anonymity to preserve their freedom of opinion, and the founders reiterate that this anonymity allows its reporters to deliver direct and truthful content.
Who is Daniel Ivandjiiski?
Daniel Ivandjiiski is the alledged editor of Zerohedge.com who worked prior as an investment banker and trader. He was born in Bulgarian 1978 and move to the US in 1997 after graduating from the American College of Sofia. After he moved to the US he studied molecular biology at the University of Pennsylvania. However, in 2001, he joined Jefferies & Co. as an investment banker in New York. He then moved to Imperial Capital in LA, only to go back to NY at Miller Buckfire in  2005.  Unfortunately, he was charged by FINRA in 2006 of insider trading and a decision reached by FINRA in 2008 that barred him from "acting as a broker or otherwise associating with a broker-dealer firm."  He did not appeal the decision.
In 2009, Ivandjiiski then started Zerohedge.com and remains as the editor of the site although he has not publically acknowledged it. Despite the huge success of Zerohedge, he remains very private.
Is ZeroHedge A Legitimate Financial Website?
Many people have forwarded articles from Zerohedge.com and asked us if ZeroHedge is a legitimate financial news website. The short answer is yes, but many of the articles are pure opinion and/or speculation.  Many of the contributors are self-promoters and market contrarians.  The reality is that most of the "news" sites such as Marketwatch and Bloomberg often include liberal political opinions and self-promoters. That being said, Zerohedge is a great website to see what is happening in finance and geo-politics.
Inspecting the website, you'll come across several intriguing titles written by authors under pseudonyms, as well as experts in the field, for example, David Rosenberg. The articles are straightforward and discuss the issues and the problems clearly and explicitly. Also, there are many forums where readers can share their comments and views with other participants or visit their Recommended Blogs section.
ZeroHedge also includes contributions from other bloggers, mostly controversial topics which include controversies evolving fiscal and monetary policy by central banks and governments, certain market segments, the role of the central banks, historical market movements, market analysis, and much more.  Furthermore, ZeroHedge offers detailed information and discusses aggressive policies, arguments, scenarios, and visions of major capital markets. Visitors will also find detailed and insightful articles on macroeconomic developments and the debt crisis.
Final Thoughts On Zerohedge.com
ZeroHedge is not for everyone, and some readers might be concerned about the skeptical, sometimes cynical nature of its articles. Nonetheless, ZeroHedge is a great source for readers looking for an alternative to mass media and to those coveting reliable information from a fresh and different perspective.