The market is struggling today and we believe that the data this morning is signaling rough waters ahead. Below is an excerpt of our weekly report.
Executive Summary
In the past couple of months we have been and continue to be generally bullish, but the tides could turn very quickly. The ugly round of claims data will likely require a downward revision in our December nonfarm payroll estimate of 220k, alongside downward revisions in other macro-measures for December overall.
Investors should be careful to limit exposure to real estate investments like REITs and energy stocks/ETFs.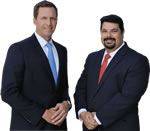 AD - Recover your investment losses! Haselkorn & Thibaut, P.A. is a national law firm that specializes in fighting ONLY on behalf of investors. With a 95% success rate, let us help you recover your investment losses today. Call now 1 888-628-5590 or visit InvestmentFraudLawyers.com to schedule a free consultation and learn how our experience can help you recover your investment losses. No recovery, no fee.
As mentioned above, the data this morning points to a deterioration of the labor market.  We believe the market will be directly affecting consumer spending and real estate. The increased lock-downs will only make this situation direr.
It is reported that roughly 30% of renters and homeowners are behind in rent payments or mortgages. The market right now is being held up by the promise of vaccines (released soon?) and another stimulus bill from Congress.
If everything goes as planned, there will be a small dip in the markets but nothing significant. However, if the vaccine and another stimulus bill is not rolled out, we could see a 15% correction in the market.
Data Breakdown
Today's U.S. reports revealed significant gains in the claims metrics that suggested deterioration in the labor market with expanding coronavirus restrictions. The shifts in seasonal behavior with the pandemic make the weekly measures suspect.
We also saw the expected 0.2% November gains for both the headline and core CPI indexes, though the core rise rounded down from a firm 0.219%. The report extends the pattern of restrained price gains overall that should keep headline inflation at or below the 2% objective, despite bottlenecks in some industries that boost related component prices.
The weak claims data will take a chunk out of our December forecasts for employment and retail activity, and we lowered our December nonfarm payroll estimate to 100k from 220k. We would have to say that the initial claims data is BEARISH and pointing to a market decline.
* We saw a 37k initial claims surge to 753k from 716k (was 712k).
* Continuing claims rose 230k to 5,757k from 5,527k (was 5,520k).
* The insured jobless rate rose to 3.9% from 3.8%, versus a 17.1% peak in May and a 1.2% cycle-low for nearly two years ending in mid-March.
* Initial claims not seasonally surged 229k to 948k, after a -117k drop to 719k (was 714k).
* CPI rose 0.2% in November after a flat figure, leaving no change in the y/y metric at 1.2%.
* CPI core rose 0.2% in November after a flat figure, leaving no change in the y/y metric at 1.6%.
* The November CPI headline and core price figures rounded from gains of 0.189% and 0.219%, respectively.
* The weekly Bloomberg consumer comfort index slipped to 49.0 in the first week of December from 49.3, versus an average of 49.1 in November and 47.2 in October.
Market Intelligence For Financial Advisors & Investors
Do you feel overwhelmed with market information and news that is sensational, political spin or lacks any true takeaways?
Then you are like many of our readers.
As a former advisor myself, I often found that I needed a way to keep up with the markets and stay relevant to my clients, but this was a struggle to do.
I started "Advisor Market Report" to help advisors and investors cut through the noise, save time and increase their returns.
The Advisor Market Report is research and market analysis delivered to you in an easy-to-use weekly issue including:
Key Market Drivers
Index & Sector Trends
Global Market Analysis
Stocks/ETFs to Watch
Global Economic Calendar
Special Market Reports
With each time-saving issue, our readers are able to spend more time on other areas of their business or, better yet, with their families.
Consider becoming a subscriber today. There's never been a better time, since we are so confident in your satisfaction that we are offering a 30-day free trial and only $19.95/month thereafter.
Save time, stay relevant with clients, and cut through the noise – All for less than a cup of coffee per week. Click here or the button above.