After more than 20 years of investing, one of my favorite stocks are the dividend kings. They rise above a majority of dividend stocks that in the history of paying dividends.
A dividend is a payment or distribution from a company's earnings. Typically it is associated with a class of shares. The rate and schedule are determined by the company's board of directors. Shareholders are usually eligible for dividends as long as they own the stock.
Companies that pay dividends are typically more mature companies that are paying out a dividend as a source of earnings. Growth companies don't usually pay out dividends because they try to invest all their earnings and increase the share price. Amazon is a great example of a growth company that does not pay a dividend.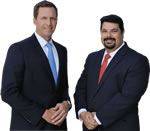 AD - Recover your investment losses! Haselkorn & Thibaut, P.A. is a national law firm that specializes in fighting ONLY on behalf of investors. With a 95% success rate, let us help you recover your investment losses today. Call now 1 888-628-5590 or visit InvestmentFraudLawyers.com to schedule a free consultation and learn how our experience can help you recover your investment losses. No recovery, no fee.
So what are the dividend kings stocks?  The short answer is that the dividend kings are a list of S&P 500 companies that have increased their dividends for 50 plus years. Yes, I said 50 years.
Currently, there are 31 companies on the Dividend King List. These companies not only survived all the stock market booms and crashes, but found a way to be profitable and pay a dividend.
Does this mean they will always pay a dividend? No, it doesn't.  Advisors and investors should not just buy all the stocks in the dividend king list. They need to research each one to make sure it.
Dividend King Stock List – Oct. 2020
| | | | | |
| --- | --- | --- | --- | --- |
| Company Name | Ticker | Industry | No. Years | Dividend Yield (%) |
| American States Water | AWR | Water Utilities | 66 | 1.79 |
| Dover Corp. | DOV | Machinery | 65 | 1.79 |
| Northwest Natural Gas | NWN | Gas Utilities | 65 | 4.32 |
| Genuine Parts Co. | GPC | Distributors | 64 | 3.49 |
| Procter & Gamble Co. | PG | Household Products | 64 | 2.31 |
| Emerson Electric | EMR | Electrical Equipment | 63 | 3.09 |
| Parker-Hannifin Corp. | PH | Machinery | 63 | 1.69 |
| 3M Company | MMM | Industrial Conglomerates | 62 | 3.68 |
| Cincinnati Financial | CINF | Insurance | 60 | 3.39 |
| Johnson & Johnson | JNJ | Pharmaceuticals | 58 | 2.95 |
| Coca-Cola Company | KO | Beverages | 58 | 3.41 |
| Lowe's Companies | LOW | Specialty Retail | 58 | 1.52 |
| Colgate-Palmolive Co. | CL | Household Products | 57 | 2.23 |
| Farmers & Merchants Bancorp | FMCB | Banks | 57 | 2.06 |
| Lancaster Colony Corp. | LANC | Food Products | 57 | 1.69 |
| Nordson Corp. | NDSN | Machinery | 57 | 0.81 |
| ABM Industries Inc. | ABM | Commercial Services & Supplies | 53 | 2.13 |
| California Water Service | CWT | Water Utilities | 53 | 1.91 |
| Federal Realty Inv. Trust | FRT | Equity Real Estate Investment Trusts (REITs) | 53 | 6.16 |
| Hormel Foods Corp. | HRL | Food Products | 53 | 1.91 |
| Stepan Company | SCL | Chemicals | 53 | 1.05 |
| SJW Corp. | SJW | Water Utilities | 53 | 2.11 |
| Stanley Black & Decker | SWK | Machinery | 53 | 1.68 |
| Target Corp. | TGT | Multiline Retail | 53 | 1.79 |
| Commerce Bancshares | CBSH | Banks | 52 | 1.73 |
| Tootsie Roll Industries | TR | Food Products | 52 | 1.20 |
| H.B. Fuller Company | FUL | Chemicals | 51 | 1.44 |
| Altria Group Inc. | MO | Tobacco | 51 | 9.53 |
| Black Hills Corp. | BKH | Multi-Utilities | 50 | 3.99 |
| National Fuel Gas | NFG | Gas Utilities | 50 | 4.45 |
| Sysco Corp. | SYY | Food & Staples Retailing | 50 | 3.25 |