Watermark Lodging Trust is a non-traded real estate investment trust  (REIT)  that created after the merger of Carey Watermark Investor and Carey Watermark Investors 1 in April 2020.  The REIT has declared its first post-merger net asset value (NAV) of $5.51 per Class A share and $5.45 per Class T share.  Original shares were sold for $10 each so this NAV pricing is nearly a 50% loss.
Unfortunately, many investors in Carey Watermark Investor are seeing 70% losses when they try to sell their shares on the secondary market. Haselkorn and Thibaut (InvestmentFraudLawyers.com) have opened an investigation into the sales and marketing practices of financial advisors and brokers that sold the REIT.  Anyone who has information should contact the law firm at 1 888-628-5590.
According to the SEC filings, "The primary factor contributing to the decrease in our NAVs per share is the impact of the COVID-19 pandemic on the hotel portfolio, including the resulting 2020 operating losses and decrease in hotel appraised values."
Coronavirus has hit Watermark Lodging Trust hard because it holds ownership interests in 31 hotels. Many travel industry analysts have stated that they don't expect the travel industry to come back soon. The REIT had suspended distributions and redemptions in March because of the coronavirus.  Investors may submit a special circumstance to the board for special consideration for a redemption.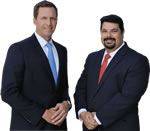 AD - Recover your investment losses! Haselkorn & Thibaut, P.A. is a national law firm that specializes in fighting ONLY on behalf of investors. With a 95% success rate, let us help you recover your investment losses today. Call now 1 888-628-5590 or visit InvestmentFraudLawyers.com to schedule a free consultation and learn how our experience can help you recover your investment losses. No recovery, no fee.
This past July the REIT completed a financing transaction between Ascendant Capital Partners and Oaktree Capital Management.  Watermark Lodging received $200 million of preferred equity capital and also the commitment to of $250 of new preferred equity capital over the next year and a half.
The capital infusion is unlikely to help Watermark recover its original NAV price for investors.
Non-traded REITS like Watermark Lodging are very risky for average investors because the pricing is not as transparent and liquid as those that are sold on the exchanges.  In recent years, billions of dollars of non-traded REITs have been sold to retirees and investors that thought they were buying a safe income investment.
Most are caught off guard when they get to sell and find out that the price stated by the sponsor is less than 70% of what they receive when they sell the non-traded REIT.  FINRA and the SEC have issued warnings to investors regarding these products as they are supposed to be sold only to accredited high net worth investors.
Many broker-dealers have stopped selling these non-traded products after losing millions in lawsuits.  Investors that have been sold these types of products have several options to recover their losses.  The best way to start is to talk to an investment fraud lawyer that specializes in helping investors with non-traded REITs.