One of my favorite stocks to watch and buy is Apple (AAPL).  When I was in grade school my family bought their first computer which was Machintosh Plus.  Over the last decade, we have seen dominate the industry and emerge as a pathfinder among many competitors. I currently hold a position in Apple stock and think it is a great long-term investment. However, I don't use a Mac nor iPhone.
Apple announced this summer that it would be splitting its share in a 4-for-1 manner. What is a 4 for 1 stock split? It means that is every stock will split 4 ways. Imagine a pizza being cut for ways.
Contents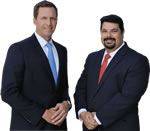 AD - Recover your investment losses! Haselkorn & Thibaut, P.A. is a national law firm that specializes in fighting ONLY on behalf of investors. With a 95% success rate, let us help you recover your investment losses today. Call now 1 888-628-5590 or visit InvestmentFraudLawyers.com to schedule a free consultation and learn how our experience can help you recover your investment losses. No recovery, no fee.
Why is did Apple Stock Split?
Many Investors are asking, why did Apple (APPL) stock split? The short answer for the split is to appeal to more retail investors. Apple's chief financial officer, Luca Maestri, stated that the entire motive behind this decision was to make their stocks more accessible to a broader base of investors.
Thus, in a way, Apple allows ordinary investors to take part and be vested in the success of its different products such as phones, tablets, and laptops. Similarly, from a broad perspective, not every company is future-oriented like Apple and understands the importance of retail investors.
University of Maryland business professor David Kass argues that stock splitting was a practice used by companies to keep their stock prices in the mid-double-digit range. Moreover, companies did this as often as possible because broker commissions were fixed, and investors preferred trading in "round lots" of 100 shares. In contrast, if an investor purchased less than 100 shares, broker commissions were amplified, the reason behind holding "round lots."
However, the "round lot" gradually disappeared as investors began to purchase mutual funds instead of stocks and shares due to increasing broker commissions. Consequently, as stock splitting significantly reduced, successful companies and organizations had stock prices valued in the four-digit region.
If you own Apple stock, you might be asking what you have to concern the split. The short answer is nothing. The board has already voted for the split and it will happen automatically without any shareholder action.
How many times did Apple stock split?
Apple stock went public on December 12, 1980, at $22 per share, but the adjusted IPO price after splits was $.10.  You might be asking, "How many times did Apple stock split." The short answer is 5 times. This is not an unusual amount of splits.
4-for-1 basis on August 28, 2020

7-for-1 basis on June 9, 2014

2-for-1 basis on February 28, 2005

2-for-1 June 21, 2000

2-for-1 June 16, 1987
Is the Apple stock a good or bad thing for investors?
Despite being out of fashion, stock splitting helps a retail investor associate themselves with a large organization's financial success. As retail investors are average individuals like you and me, buying a stock with a four-digit price tag is often never speculated. But what exactly is stock splitting, you might ask. Well, consider you own a stock worth $100. A 2-for-1 stock split would make two stocks worth $50 each. In Apple's case, a 4-for-1 increase would value the price of a stock at $96.19 instead of the market closing price of $384.76.
Many financial experts argue that stock splitting has nothing to do with the market value of a company. Just like stock splitting has not increased Apple's market value, not doing so has had no difference in the market value of Amazon or Alphabet. On the other hand, companies often avoid splitting their stocks to retain power within organizational management.
Yet, Amazon and Alphabet stocks are not available to retail investors as their prices are valued in the four-digit region. Thus, stock splitting can be considered as a smart financial move by Apple. But unlike Apple, Amazon and Alphabet are not retail companies.
Nonetheless, Apple's stock splitting should be applauded as they have allowed ordinary investors a chance to hold a share in the company. Additionally, Apple is a retail orientated company that holds a large share in the consumer market. Therefore, it is assumed to be the correct decision. In the future, it would be beneficial for other companies also to take part in this activity; however, it seems highly unlikely.