The US dollar is pressured by the uncertainty around financial incentives and negative economic statistics. Congressional Democrats and the presidential administration remain unable to agree on a financial stimulus package for the economy, despite assurances of progress in negotiations. Moreover, yesterday Nancy Pelosi again began to accuse the White House of not wanting to make a deal, since the administration does not want to accept the Democrats' plan for testing for COVID-19. Pelosi said that Republicans "surrendered to the virus" and called their actions an "official malfeasance". The US economy will probably not get support until the presidential elections.
The latest September US new house sales data also disappointed the market. Instead of growth to 1.025 million, the figure fell to 956K homes. Today, the US dollar is moderately weakening against its main competitors – the euro, the pound, and the yen.
BULL DRIVER – However, the durable goods report beat estimates across the board, with a 1.9% headline September orders gain that left a five-month string of increases, with a 4.1% transportation orders climb and a sturdy 0.8% ex-transportation orders rise. The August figures revealed an ex-transportation boost to 1.0% from 0.6%, alongside a headline trimming to 0.4% from 0.5% due to a revised -0.9% (was 0.4%) transportation figure. The equipment data showed big orders gains and small shipments increases that exceeded our assumptions. Overall shipments rose by a restrained 0.3%, but inventories beat assumptions with a 0.4% September rise. We raised our Q3 GDP growth estimate to 33.8% from 33.5%, and left our Q4 GDP forecast at 6.0%.
* A 1.9% durable orders rise extended gains of 0.4% (was 0.5%) in August, 11.8% in July, 7.7% in June and 15.0% in May.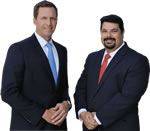 AD - Recover your investment losses! Haselkorn & Thibaut, P.A. is a national law firm that specializes in fighting ONLY on behalf of investors. With a 95% success rate, let us help you recover your investment losses today. Call now 1 888-628-5590 or visit InvestmentFraudLawyers.com to schedule a free consultation and learn how our experience can help you recover your investment losses. No recovery, no fee.
* Durable orders ex-transportation rose 0.8%, after gains of 1.0% (was 0.6%) in August, 3.3% in July, 4.0% in June, and 3.4% in May.
* Transportation orders rose 4.1% after a -0.9% (was 0.4%) August drop, but gains of 35.3% in July, 19.5% in June and 78.8% in May.
* Defense orders plunged -21.2%, after swings of -7.3% (was -3.6%) in August, 33.2% in July, -16.9% in June, and 14.6% in May.
* Durable inventories rose 0.4%, after declines of -0.1% in August, -0.8% in July and -0.1% in June.
* The factory durable inventory-to-sales (I/S) ratio was steady at 1.72 for a third consecutive month, versus a 2.24 all-time high in April. We saw a 1.88 high from the last recession in April and May of 2009.
Today's oil price strengthening is likely due to technical reasons, as the main negative factors for the oil market remain in place. An agreement on incentives for the American economy has not been concluded, the number of coronavirus infected around the world continues to grow, as does the volume of production in Libya. Thus, the demand for energy resources remains under pressure, while the supply on the market is increasing. In the evening, investors are waiting for the weekly API report on the US crude oil reserves. The last time they rose by 0.584 million barrels. The continuation of this trend may put pressure on quotes. Today, oil quotes made an attempt to grow.