Below we will be looking at the top 10 Real Estate Investment Trusts (REITs) of 2020, ranked by investment strengths and potential returns. All the below trusts have a 5-year positive yield making them very appealing to investors. We will be considering other factors such as sustainability, which given the current impact of the coronavirus crisis is now more important than ever. We are looking at all the data available to give you all the information you need to make sound investment decisions. The following is a countdown of our top 10 REITs and a deep dive into the investment potential.
Essex Property Trust (ESS) – Dividend Yield: 4.0%
As an investor in west coast residential properties, Essex Property Trust specializes in the development, acquisition, and management of apartment complexes and other select properties. Their revenues are split across California and Seattle and their property portfolio comprises over 60,000 apartments across 245 communities. Q2 of this year saw a 5% year-on-year decline, however, this was considered to be weathering the storm of the wider US recession reasonably well and has given investors high hope that the company will quickly rebound as the economy starts to recover. ESS has reported an impressive 8.4% annual FFO (Funds from Operations) per share, as well as a 6.4% annual dividend since its IPO. Limited supply and high GDP in the US West Cost has underpinned the company's strong performance. With a strong balance sheet and high credit rating, the company looks well placed to continue its excellent investor returns. The stock dividend yield of 4.0% has been increasing for the past 26 consecutive years, with the highest increase of 6.5% happening this February. This is a highly secure investment.
Digital Realty (DLR) – Dividend Yield 2.9%
Digital Realty Trust specializes in property investment within the technology industry. This has provided a reasonable level of protection from the normal market impact of the coronavirus crisis. Their holdings of data centers, manufacturing sites, and internet gateway centers have driven a year on a year revenue increase of 24% compared to Q2 last year. This translated to a $0.05 increase in income per share vs last year and despite the overall state of the economy the company is now forecasting unchanged total year on year revenues, which is expected to be $3.825 billion. Through strategic acquisitions of other REITs, it has grown rapidly and is predicting a 2020 dividend pay-out of 74%. All the above should give investors confidence even in a struggling market.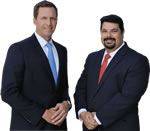 AD - Recover your investment losses! Haselkorn & Thibaut, P.A. is a national law firm that specializes in fighting ONLY on behalf of investors. With a 95% success rate, let us help you recover your investment losses today. Call now 1 888-628-5590 or visit InvestmentFraudLawyers.com to schedule a free consultation and learn how our experience can help you recover your investment losses. No recovery, no fee.
SL Green Realty (SLG) – Dividend Yield 7.5%
SL Green focuses mainly on acquiring and managing Manhattan commercial properties. Being Manhattan's largest office landlord means it has a market capitalization of $3/5 billion. As of 2020, it boasts 96 buildings, totaling 41 million square feet. Financial results for 2020 have shown that is has grown operating income by 2% in a tough economic climate, mainly due to increasing its occupancy rate to 95.2%. Despite this, the impact of the coronavirus pandemic has meant that its fund from operations per share fell 7%. The impact of the pandemic has been largely felt by the tenants of the SL Green and September saw a 50% work from home rate from its office tenants. Despite this, Manhattan is one of the largest commercial hubs in the world and constant demand and rising rental prices can only mean that there is some strong growth potential in the future. Current expectations that FFO per share will grow at around 3% annually over the next five years. With a strong balance sheet and good credit rating, this REIT is well placed to ride out current market turbulence and emerge stronger when the dust settles. Federal Realty
Investment Trust (FRT) – Dividend Yield: 5.5%
Predominantly a shopping center investment and management firm, FRT holding mostly center on high population coastal markets. This gives it leverage to charge a higher rental fee per square foot than most of its competitors. It boats the longest run of increased dividend payments at 54 consecutive years of growth. However, its retail holdings have been impacted by the coronavirus crisis, but due to its diversified portfolio, it is well placed to ride out market turbulence. Despite poor Q2 results, the total portfolio remains 93% leased and 87% of tenants were open and operating as of the end of July. In the long term, FRT has its sights on rent growth for its existing portfolio, citing significant barriers to the market for newcomers and the high value of its current properties. If it continues to manage its assets well and can utilize its £1 billion credit facility to ride out the current crisis then FRT will be well placed to capitalize on its growth plans in the coming years.
Crown Castle International (CCI) – Dividend Yield: 2.9%
A specialist in the data infrastructure industry, CCI has made a name for itself with cell phone towers and fiber connections. With over 40,000 cell towers in its current portfolio and 80,000 miles of cross country fiber, this REIT is a key player in US communications. Q2 earnings were in line with expectations, with total revenues rising 5.6%. The strength here lies in its long-term growth plans due to it being an indispensable communications provider. It has grown its cash flow per share at double-digit rates for the previous ten years and is forecast to achieve 6% annual growth moving forward. Its excellent cash flow will allow it to continue to invest in its growing portfolio as consumer demand for access to data continues to grow. While it cannot boast the highest dividend yield on this list, ot does offer a lot of investor safety and growth potential.
W. P. Carey (WPC) – Dividend Yield: 6.2%
P. Carey is a real estate specialist REIT that also offers investment management services. With over 1,200 single-tenant properties on its portfolio as of 2020 the value of its current portfo.io is roughly $2.8 billion. Its real estate holdings are highly diversified across varying industries giving it a level of mitigated risk. Despite this, revenue is down 5% due to coronavirus and its impact on rent collection. Despite this, the company still increased its dividend by 0.2% in June. With an occupancy rate of 98.0% for Q2 and 96% rent collection in the same period, this REIT remains well placed to ride out the current crisis and emerge in a strong position. Up to 2018 WPC had averaged a 3% yearly FFO per share growth rate and it is expected that that will continue going forward. Long-term growth plans involve growth through investment in new properties which is nothing new, as since 2020 it has invested more than $10 billion through portfolio growth. It has an excellent track record of fairing well in previous recessions which gives us the confidence that this time will be no different.
Omega Healthcare Investors (OHI) – Dividend Yield: 8.6%
Different to anything else on this list, Omega Healthcare Investors specialize in the nursing and healthcare sectors. As the market leader in Nursing Facilities, it has a strong portfolio of properties, with 20% of current revenue coming from senior housing developments. Q2 results were better than expected, with revenues up $225 million vs last year. This was primarily driven by its high rent and mortgage collection of 99% in July. The trust has reported that it has seen significant COVID-19 impacts to both occupancy and operating costs, but with excellent short-term demand prospects and a healthy balance sheet, analysts are confident that OHI are well placed to ride out this crisis. While the future of the healthcare sector in the US is far from certain, its geographical diversification and high dividend yield make this a REIT you should take seriously.
Iron Mountain (IRM) – Dividend Yield: 9.0%
Information management is the focus of Iron Mountain. It is a specialist in data storage, management, destruction, protection, and recovery meaning it spans multiple markets and geographical regions. It's Q2 reported revenues were up 1.9% vs last year and would have been even higher with more consistent foreign exchange rates. IRM reported that the coronavirus impact was minimal in Q1 and demand for its services remains steady. On average it has managed to grow cash flow by 3% annually since 2009, mainly through pricing increases and organic growth. Its international footprint in its data storage operations gives it an advantage over other REITs and makes its services high specialized with growing demand. Long term growth plans include growing its international footprint further and capitalizing on the continued demand for services, making this REIT highly recession-resistant.
STAG Industrial, Inc (STAG) – Dividend Yield: 4.4%
STAG Industrial has a focus on single-tenant industrial properties. It currently has 450 properties across 38 states on its books and the company primarily does business with established tenants to reduce its risk. Its large geographical spread further mitigates the risk of isolated economic turndown. As of Q2, the company collected 98% of rental fees and FFO per share increased 4.4% vs last year. Its long-term plans are mainly the growth of its portfolio through acquisition as it owns roughly 0.5% of assets in its target market giving it a huge scope for expanding. It is particularly strong at asset management and it well placed to capitalize on additional revenue streams through its regional management teams. However, at present, its acquisition plans have been placed on hold to boost liquidity until the effects of the coronavirus crisis are lessened. With strong financials and high occupancy, this should be a sustainable dividend in the coming years.
Realty Income (O) – Dividend Yield: 4.6%
At 6,500 properties the holdings of Realty Income are vast and are mainly comprised of independent retail units. As these are independent units the tenant mix is highly diverse and includes government and healthcare services. With a market capitalization of over $21 billion this REIT is worthy of the top spot on our list and can boast a very impressive dividend history. With over 600 consecutive monthly dividend payments, including 107 increases since its IPO, Realty Income is a member of the Dividend Aristocrats. With a diversified portfolio, Realty Income has still managed to collect 86.5% of rent across all properties throughout the pandemic and has even managed to negotiate rent increases for some of its current tenants. To maintain stability in the current economy it has taken the proactive decision to raise $754 million through stock sale to support liquidity. This takes its total available cash to $2.7 billion leaving it well placed to maintain its regular dividend and come out of the pandemic in a very stable trading position.