What makes an investor stand out? What is the most important thing an investor can do? These are the questions that arise in every investor's mind, who is to start his investment journey.
Most people believe keeping expenses significantly lower than profit is the most important thing an investor does. Others consider hiring a superstar manager that helps avoid taxes and has a quintessential understanding of when to invest, is what will make them stand out. Undoubtedly, all these factors are chief determinants of a quality investor, but deciding what to invest in is perhaps the most important of all. In the world of finance, this is generally referred to as "asset class selection."
(Before jumping forwards, let's get one thing straight – having money to invest is the first and most fundamental step for an investor. If you don't have enough money set aside, you're not an investor by thoughts)
Presently, the stock market offers an assortment of options to a potential investor in the shape of growth stocks or less popular value stocks. Additionally, as an investor, you have complete autonomy of whether to invest in mega enterprises (Large-cap) or even smaller companies (Small-cap) that are new in the market. Furthermore, you also can invest in differing stock markets, for instance; the U.S. stock market or the international stock market. The possibilities are endless, ranging from emerging stock markets to investments in real estate funds.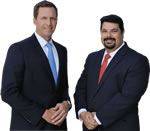 AD - Recover your investment losses! Haselkorn & Thibaut, P.A. is a national law firm that specializes in fighting ONLY on behalf of investors. With a 95% success rate, let us help you recover your investment losses today. Call now 1 888-628-5590 or visit InvestmentFraudLawyers.com to schedule a free consultation and learn how our experience can help you recover your investment losses. No recovery, no fee.
According to leading financial experts, at least 90% of your absolute investment return depends on asset class selection. (Obviously, this assumes that once you've invested the money, you let it grow and mature under that asset class. If you do however prefer to move your funds around, your returns are entirely unpredictable.)
A table has been presented below that displays eight decades of returns on four of the most lucrative and vital U.S equity asset classes. These are Large-cap blendstocks (represented by the S&P's 500 index), large-cap value stocks, small-cap blendstocks, and finally small-cap value stocks.
(By blend asset classes we mean those assets that are approximately estimated to be 50/50 growth and value. Moreover, the "value" asset classes are composed exclusively of value stocks.)
I've noticed a large misconception regarding the S&P 500 index as many people think they represent "the market," but in reality; it doesn't. You can observe this in the rightmost column of the table given below. In the long run, the other three asset classes show considerable performance over this index.
No doubt I could have constructed a table with figures for only a single year, but for the majority of readers, that would be a pile of "too much" data. Instead, I decided to include ten years, and there's a reason behind that. Mega mind, Warren Buffet once said, "Don't buy something unless you would be willing to hold on to it if the market were shut down for ten years." Hence, my reason for including ten years of data.
All four of the asset classes I present seem to have passed that test for me, and you can see that from 1930 through 2013, some of these assets were considerably more compensating than others.
DECADE RETURNS FROM 1930 to 2009
| | | | | | | | | | |
| --- | --- | --- | --- | --- | --- | --- | --- | --- | --- |
| Asset Class | 30-39 | 40-49 | 50-59 | 60-69 | 70-79 | 80-89 | 90-99 | 00-09 | 1930-2009 |
| S&P 500 index | -.1 | 9.2 | 19.4 | 7.8 | 5.9 | 17.5 | 18.2 | -.9 | 9.7 |
| Large-cap Value | -5.7 | 12.7 | 18.4 | 9.4 | 12.9 | 20.6 | 16.8 | 4.1 | 11.2 |
| Small-cap | 2.3 | 14.9 | 19.2 | 13.0 | 9.2 | 16.8 | 15.5 | 9.0 | 12.7 |
| Small-cap Value | -2.6 | 19.8 | 19.6 | 14.4 | 14.4 | 20.1 | 16.2 | 12.8 | 14.4 |
This table incorporates reinvestment of dividends—source: Dimensional Fund Advisors.
Here are the eight insights that grab my attention instantly from looking at the table.
The table shows 32 ten year returns out of which 28 were positive and the remainders were negative. So, it's a bit obvious that when measured in terms of longevity, the market was up most of the time.
The market can have a repetition of years that are associated with high returns. The 1990s were a prime time for investors as most of them can recall the uplifting performance of the market through high returns for equities. However, this table shows more sizeable gains for the '80s as well.
Leading and lagging asset classes tend to switch places. Thus, it makes it hard for investors to pick one and be sure it will stay on the top. In the 1960s, small-cap and small-cap value were clearly at the top. They behaved similarly from 2000 to 2009 as well, but in the '70s, large-cap and large-cap value led the market. Moreover, the 50's, 80's, and the '90s were associated with double digits for each of the asset classes. The '40s also came mighty close in terms of double-digit returns.
Surprisingly, small-cap value stocks were the most consistent and highest performing asset class out of all. Excluding the '90s, the asset class produced long term sustainable gains that were always valued above 12.5%.
Small-cap value stocks only failed to return a profit for one decade (1930's). Astonishingly, if we relevant adjustments for inflation, the returns for this asset class were positive: up 1.2%.
Beating the market has been reasonably easy over the last 80 years. That is if the S&P 500 is regarded as the market.
The benefits investors get paid for taking market risks seems to be working adequately. As large-cap value stocks are riskier in comparison to the S&P 500, they are correctly paid more. Similarly, small-cap value stocks are more dangerous than large-cap value stocks, and they are paid liberally. Consequently, as small-cap stocks are the riskiest among these assets, they provide investors with the highest long term returns.
Stock investors consider the first ten years of this century as a "loss" decade because of large-cap growth stocks and several severe market recessions. However, if an investor had played his cards smartly and invested in a balanced portfolio comprising of these four asset classes, they would've created a substantial amount of wealth at an average gain of 6.7%.
Reverting to the third point, it's impossible to predict precisely which asset class will perform the best for any given amount of time. Nevertheless, that unpredictable void is eliminated by being a smart investor and investing in a portfolio of these asset classes. The success is apparent, 84 years of data show us promising annual gains valued between 9.7% to 12%.
So, what's the next step? How is all this information useful to you as an investor? Well, consider this. If you had invested $1000 in the 1930s, (presently, $14,084) your returns would've been $2.4 million at 9.7% or $13.6 million at 12%.