Ronald Read, who died at the age of 92 in 2015, was a janitor and a gas station attendant. The community in Vermont of which he was a member was in for a surprise when it learnt that the nondescript janitor was a millionaire, worth almost $8 million. Of this, Read donated $5 million to the community library and hospital.
Read's road to riches was one paved with common sense ideas and prosaic hard work. He did not have a glamorous or high-paying job, but he made up for these apparent shortcomings through well-thought out actionable strategies.
I love this story about Mr. Read because he shows true generosity and that everyday people can have a lasting impact on this world.
Contents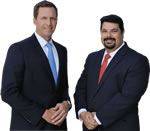 AD - Recover your investment losses! Haselkorn & Thibaut, P.A. is a national law firm that specializes in fighting ONLY on behalf of investors. With a 95% success rate, let us help you recover your investment losses today. Call now 1 888-628-5590 or visit InvestmentFraudLawyers.com to schedule a free consultation and learn how our experience can help you recover your investment losses. No recovery, no fee.
How did Read Amass Millions?
The most important thing that Read did was to save and regularly invest for a very long period. Compound interest did the rest. To illustrate, 10% interest compounded annually would net him $50,000 on $500,000.
Read was frugal in his habits. He eschewed ostentation. From favoring inexpensive breakfasts at the local hospital café to driving an old car, he epitomized the adage of living below one's means. It's a trait that he shared with many other well-known, wealthy people. 
If he could park elsewhere and walk rather than insert a coin into a parking meter, Read did that. He was a regular member of the local library, and he stayed fit by chopping wood. 
He had the money to join a gym or go golfing, but he chose to save. While his lifestyle does illustrate the value of cutting down on expenses, it need not be an exact template for those who wish to cut costs, unless you're willing to give such frugality a try. You can live within your means, save, and have a decent quality of life.
Investing for the Long Term & Dividends
Read put his money in stocks, and he gave thought to the businesses he wished to invest in. 
His portfolio suggests a thinking mind that took into consideration the long-term performance of stocks. Read invested in companies such as Proctor & Gamble, JPMorgan Chase, and General Electric. 
Read's portfolio included stocks that yielded dividends. Blue-chip stocks that Ronald Read invested in were of the dividend-paying variety. According to research by Eugene Fama and Kenneth French, stocks that pay dividends deliver a 10.4% growth rate, whereas non-dividend-paying stocks yield around 8.5% growth per annum.
Looking for more info on dividend investing?  Read –  Top 10 Dividend Stocks For 2020
Index Fund Investing
Individuals desirous of investing can do so in stocks after studying them individually or by putting their money in low-fee index funds. Index funds can deliver better returns than mutual funds. 
Index funds worth checking out include the SPDR S&P 500 ETF (SPY), Vanguard Total Stock Market ETF (VTI), and Vanguard Total World Stock ETF (VT).
Read believed in buying and holding stocks for the long term. This is a tested strategy that works for experienced investors and newcomers, both.
Worked A Long Life & Always Learning
Read worked till the age of 76; he chose to work – to earn money, and it also kept him physically active. He always had a source of income that he could bank on for investment purposes.
Read was an avid learner, and he kept abreast of financial happenings. The local library was his favorite haunt. The nuggets of financial wisdom he picked up from the issues of the Wall Street Journal helped him grow his wealth, and he made sure that the library which was there for him will continue to be there for others like him.
Read's learnings helped him bounce back from investment setbacks. He had stocks in around 95 companies, which is way more than the advised 15 to 20 stocks to hold. You can make money by sensibly investing in as few as ten stocks.