For nearly thirty years I have followed the stock market and love dividend investing.  Although I missed out on investing in Amazon (NASDAQ: AMZN) early, it is one of my favorite stocks.
Amazon stock has had a record year and is currently trading about $3000 a share. This is led to many investors are asking, will Amazon ever pay a dividend? The short answer Amazon is not likely to pay a dividend anytime in the future. The main reason behind Amazon's non-payment of dividends is the lack of consistent profits and leadership's focus on growth. In addition, Amazon is still in the growth phase of business, so they will likely focus on growing Amazon's business rather than paying a dividend.
Looking at the revenue in 2021, some might argue it is time for Amazon to start paying dividends.  Although it is unlikely to start paying dividends soon, it does have more revenue now and new leadership with Jeff Bezos leaving.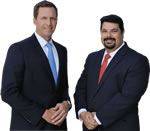 AD - Recover your investment losses! Haselkorn & Thibaut, P.A. is a national law firm that specializes in fighting ONLY on behalf of investors. With a 95% success rate, let us help you recover your investment losses today. Call now 1 888-628-5590 or visit InvestmentFraudLawyers.com to schedule a free consultation and learn how our experience can help you recover your investment losses. No recovery, no fee.
However, Amazon is in the league with other major tech giants that are reporting billions in revenue every year. Others include Cisco and Apple. Amazon has grown to overtake other tech stocks like Netflix, yet it does not pay dividends to its shareholders.
Amazon has the potential to pay dividends if it chose to. This is because the company has maintained a positive flow of income that could be used to pay dividends. With the huge cash in-flow, the company has enough money to reinvest in future growth programs, repay its debts, pay dividends, and build its balance sheet.
Over the past decade, several technology companies have initiated dividend payment programs for their shareholders. The technology sector is a great source of dividends, with more than 300b technology companies paying dividends to shareholders. Amazon has made its position in terms of capitalization, although it does not pay dividends to its shareholders.
Instead of paying dividends, Amazon has been reinvesting its profits back into the business. According to analysts, the stock might perform better if the company adopts the trend of paying dividends.
Another popular question: Will Amazon Stock Split? No – Click to read more.
Why Amazon Should Pay Dividends?
Tech startups take time before starting to pay dividends. Due to immense competition, capital-intensive companies are keen to build up more capital. According to many startups, returning the much-needed capital to shareholders may overexpose the company's competition and fail to catch up with its rivals. Amazon has capitalized on the strategy of investing back its profit.
The strategy has allowed Amazon to take full advantage of the strong periods while at the same time surviving the downturns that proved fatal for many of its competitors. Amazon's decision not to pay dividends has not hurt its point as it has seen continued growth in its stock. The company has generated around 39% in revenue every year for the last ten years. The e-commerce giant has seen its revenue grow to around $26.7 billion over the past 12 months.
Amazon's Business Network
Amazon operates in North America, the international market, through its Amazon Web Services. The company uses its website to serve the North American and International market segments. On the other hand, the company uses its Amazon Web Services segment to sell cloud and storage services to startups, consumers, governments, enterprises, and academic institutions.
Amazon has seen significant growth in its revenue over the last decade thanks to growth in its e-commerce revenue. The company reported $280 billion in revenue in 2019 compared to $14.84 billion in 2008.
To achieve these growth margins, Amazon spends huge investments in building its retail operations. Due to these large investments, Amazon always collected very little profits for several years.
In 2020 as the COVID-19 pandemic raged on, Amazon posted impressive growth. In its Q1 2020 results, the company reported $75.5 billion in revenue and exceeded previous projections of between $69 billion to $73 billion. This represents a 26.4% growth rate compared to what the company reported last year.
The impressive results were boosted by 22% increase in product sales plus 32.2% increase in service sales, which accounted for 44.5% of the company's sales during the year. Amazon reported $3.399 billion in operating revenue, a drop from $4.2 reported in 2019. Finally, the e-commerce company reported $2.54 billion in net revenue, a drop from the $3.56 billion reported a year ago.