Last Tuesday, FINRA affirmed the expulsion of Sandlapper Securities, as well as Trevor Gordon, CEO, and Jack Bixler, Principal and President. In November 2018, FINRA found that Sandlapper Securities committed securities fraud by charging its employees and family members improper and undisclosed bonuses totaling more than $8 million. The FINRA held up the ruling on Tuesday. Gordan and Sandlapper were also ordered to pay a total of $2.4 million in penalties and restitution, and Gordon was personally ordered to pay an additional $4.7 million.
Sandlapper Securities is a broker-dealer with approximately 60 financial advisors. They were founded in 2005 and based in Greenville, South Carolina.
Multiple lawsuits and FINRA claims have been file against Sandlapper Securities. Investors are worried about their investments should consult an investment fraud law firm.
Sandlapper initially responded to the decision via an email claiming that this was FINRA's first case involving its employees. The panel had ignored specific evidence, including from investors who lost money in the deal. The two executives tried to overturn the decision but without success.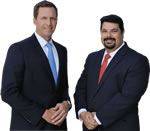 AD - Recover your investment losses! Haselkorn & Thibaut, P.A. is a national law firm that specializes in fighting ONLY on behalf of investors. With a 95% success rate, let us help you recover your investment losses today. Call now 1 888-628-5590 or visit InvestmentFraudLawyers.com to schedule a free consultation and learn how our experience can help you recover your investment losses. No recovery, no fee.
Sandlapper and his executives claimed the decision was based on false factual and legal conclusions.
In an interview with Investment News yesterday, Gordon hinted that he was considering additional appeals. "This is a case where process was punishment," he said. "We spent millions defending this." Gordon also told the publication that investors saw returns in the triple-digits.
The suspension notice the firm received from FINRA in April 2020 carries a maximum fine of $500,000 and a three-month suspension by the Securities and Exchange Commission (SEC). If the broker-dealer does not request termination of the suspension within three months of the date of the notice of suspension, it will automatically be expelled from FINRA.