PayPal shares (NASDAQ: PYPL) are trading at a new 52-week high, adding more than 8.5% in value since mid-May. Over the past three months, the PYPL stock prices strengthened by 43%. The company plans to invest in Gojek, an Indonesian company that combines shipping and digital payments, to increase its presence in Southeast Asia.
PayPal added $1.5 billion in new revenue in the first quarter, including $10.2 million it received in January. This contributed to a turnaround that saw the company's total revenue rise from $3.1 billion a year ago to $2.4 billion.
Even better, PayPal continued to increase its cash flow ratio, with a net income of $1.2 billion in the first quarter, compared with $0.1 billion a year ago.
CEO Dan Schulman said in a press release that it is clear that Paypal's products are more important and relevant than ever. Operating and cash flow improved 46% and 60%, respectively, in the first quarter to net income of $1.2 billion and $0.1 billion, respectively.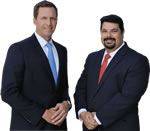 AD - Recover your investment losses! Haselkorn & Thibaut, P.A. is a national law firm that specializes in fighting ONLY on behalf of investors. With a 95% success rate, let us help you recover your investment losses today. Call now 1 888-628-5590 or visit InvestmentFraudLawyers.com to schedule a free consultation and learn how our experience can help you recover your investment losses. No recovery, no fee.
According to the results of the current quarter, PayPal predicts revenue growth of 13% with an increase in adjusted earnings per share by 15-20% compared to last year.
Last week, PayPal shares price decreased by 0.40%. S&P 500 index went up by 4.13% during the same period.
The PayPal stock is still dominated by "bullish" sentiment. At the moment, #PYPL quotes are consolidating near historical extremes. The critical range is 147.00–160.00. The company's shares technical correction is possible soon. We believe that PYPL stock is buy a stock to watch.  Investors looking to buy should look at buying at key levels or dips.
Resistance levels: 160.00.
Support levels: 147.00, 140.00, 124.00.
The Market Today
S&P 500 futures are higher, up 14 to 15 points because of more positive COVID-19 news. Dr. Anthony Fauci, Director of National Institute of Allergy and Infectious Diseases, said he expects there to be several vaccine candidates that will prove effective against COVID-19. In addition, The White House was said to be discussing measures with Congress it would like to see included in the next coronavirus stimulus legislation as early as July.
Market insiders are pointing to hedge fund trading programs that continue to drive market gains. Since the market lows made in late March, the S&P 500 has gained roughly 37%. Meanwhile, Nasdaq has added 39%, and the Dow Jones Industrial Average has increased by 37%. The machines are "on" and we believe that the BULL market trend will continue as long as they remain running and will likely continue as long as the FED keeps pumping the market.
Economic Reports Today
Markit U.S. Final Composite, Services PMI for May (9:45 a.m.)
Final Core Capital Goods Orders Growth for April (10 a.m.)
Final Durable Shipments, Orders for April (10 a.m.)
Factory inventories for April (10 a.m.)
ISM Non-Manufacturing Index for May (10 a.m.)
ECB's Fernandez-Bollo Speaks (10:30 a.m.)
Energy Information Administration Crude Oil Inventory Data (10:30 a.m.)