NexPoint Capital, a healthcare-focused BDC, recently suspended distributions. Recently these types of products have come under scrutiny because they pay a high-commission investment for financial advisors selling it but are often marketed to individual retail investors misrepresented as a safe, income-oriented investment. FINRA cases have found material issues related to these types of investment products because the risks were not always adequately disclosed to investors.
NexPoint Capital focuses on medium-sized businesses in the healthcare sector. NexPoint Capital investors originally purchased this investment at $10.00/share, but recently reported net asset value (NAV) has recently published in the $5.25/share to $5.69/share range. For investors who initially made investments at or near the $10.00/share price, this represents a substantial loss in value. What's more, the sponsor stated value, albeit a considerable decline from the original value, and maybe carried by custodian firms on monthly or quarterly account statements, may not reflect the actual, current liquidation value (when/if the investment can be liquidated at all in any secondary market). 
In other words, that sponsor stated valuation may only be providing short term sense of safety for investors as it might appear good for now. Still, it may not reflect the actual current liquidation value for the shares (if there is any market whatsoever for those shares). This is a particular concern based on the recent actions taken by the NexPoint Capital board in suspending distributions to investors (see below) based on "recent volatile market conditions."    
NexPoint Capital recently announced it was suspending the monthly distributions to shareholders. This is a blow to many investors who found the distributions to be among the primary selling points when the investment was recommended to them.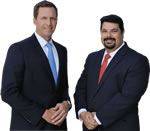 AD - Recover your investment losses! Haselkorn & Thibaut, P.A. is a national law firm that specializes in fighting ONLY on behalf of investors. With a 95% success rate, let us help you recover your investment losses today. Call now 1 888-628-5590 or visit InvestmentFraudLawyers.com to schedule a free consultation and learn how our experience can help you recover your investment losses. No recovery, no fee.
Many investors have not even known that there was a risk that distributions could cease altogether. Furthermore, to cite recent volatile market conditions as the reason for taking such action also likely comes as a surprise to those investors who were sold NexPoint Capital as a relatively safe and conservative investment.  
What Should NextPoint Investors Do?
If you are a NextPoint investor that was sold the investment based on promises of a relatively safe, secure investment with a reliable distribution income stream, or you received inadequate (or non-existent) disclosures, or never had adequate disclosures of the complexity or risks of these investment products, you have now incurred losses you should consider your options and next steps.  
You can "wait and see" how things turn out, no doubt the financial advisor and the broker-dealer firm that sold this investment are likely falling back on the mantra of "just hang in there" but keep in mind that might not be the best decision for you at this point. There are statute of limitations and other potential laws, rules, or regulations that may impact any possible claim.
For many NexPoint Capital investors, one good option includes filing a FINRA customer dispute, which is an alternative form of dispute resolution that is not only private, it's also faster and more efficient than court litigation. That option typically involves the only paper-based discovery and no depositions. 
An excellent way to start is talking with an experienced investment fraud lawyer. Haselkorn and Thibaut is a national investor law firm that specializes in helping investors recover losses. Investors 1-888-628-5590 for a free consultation or visit www.InvestmentFraudLawyers.com.
The sole purpose of this notice is to investigate how Merrill Lynch handled the CYES Harvest recommendations and transactions with investors as well as the supervision of the same. If you have any knowledge or experience with these matters, please call 1-888-628-5590. With offices in Florida, New York, Arizona, Texas, and North Carolina, Haselkorn & Thibaut, P.A. is available to assist investors nationwide.