Moody National REIT II is a non-traded real estate investment trust that invests primarily in the hotel sector. Investors made original investments at or near the $25.00/share price range. Moody National REIT II recently announced to investors that Covid-19 had a detrimental effect due to rapidly deteriorating demand across the hotel sector. In response, the Moody National REIT II suspended distribution payments to investors as well as the share repurchase program, among other steps.  
 Mackenzie Realty Capital recently initiated a tender-offer in which they are buying Moody National REIT II shares at $5.00/share. For investors who paid at or near the original $25.00/share price for this investment, this is not only a shock; it also represents a substantial investment loss that for most investors was unexpected.   
What Should Investors Do?
If you are an investor that was sold Moody National REIT II based on promises of an income stream, or you received inadequate (or non-existent) disclosures about your non-traded real estate investment trust (REIT) product investment or never had adequate disclosures of the risks of these investments. You have now incurred losses you should consider your options and next steps.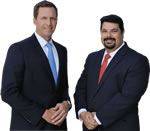 AD - Recover your investment losses! Haselkorn & Thibaut, P.A. is a national law firm that specializes in fighting ONLY on behalf of investors. With a 95% success rate, let us help you recover your investment losses today. Call now 1 888-628-5590 or visit InvestmentFraudLawyers.com to schedule a free consultation and learn how our experience can help you recover your investment losses. No recovery, no fee.
The first option you have is to hold your investment and see if something changes. Sometimes this is a good option. Unfortunately for non-traded REITS and similar investments, investors do not have a true understanding of the value of their investments because they are not publically traded. In addition, there are rules and statutes of limitations on the time you have to file a claim. If you wait too long, you may not able to recover your losses.
A good option for Moody National REIT II investors would be filing a FINRA customer dispute. This is an alternative form of a lawsuit that is fast, private, and more efficient than traditional litigation. 
Recently there have been several cases for non-traded products with FINRA. Regulators suggest that these types are products are very risky, illiquid, and not suitable for the average investor or retiree.
How to File 

Moody National REIT II Lawsuit "FINRA"
FINRA provides excellent resources for investors on its website for filing complaints against financial advisors that sold Moody National REIT II. However, most investors use lawyers that specialize in handling these situations.
An experienced investment fraud lawyers who can review the status of these and similar investments in your accounts, properly advise you regarding your rights and options, and who can also assist you by taking steps to help you recover your investment losses.
Experienced attorneys at Haselkorn & Thibaut, P.A., are available for a free consultation as a public service. Call today for more information at 888-628-5590 or visit our website at www.investmentfraudlawyers.com.   
The sole purpose of this press release is to investigate the manner in which Moody National REIT II was approved for sale by FINRA broker-dealers to investor clients, including new product reviews, due diligence, as well as the sales practice and supervision issues related to the recommendations and sales of Moody REIT and the transactions with investors related to same.