USD is supported by April Manufacturing PMI data, which were better than the market expectations. The indicator was 41.5 points instead of the forecast of 36.9. Over the weekend, US President Donald Trump made some important comments. He promised further support to citizens through lowering payroll taxes, and also said that he hoped that a vaccine against coronavirus will be ready by the end of this year. However, this message goes against the opinion of many experts who believe that a reliable vaccine should be expected no earlier than next year. During the day, investors are waiting for the publication of March data on factory orders in the United States. It is expected that the figure will decrease by 9.8%, which may put pressure on USD.
Oil prices are calm, trading within narrow ranges. The oil market is influenced by opposite factors. On the one hand, the restrictions on production that came into force on May 1 under the OPEC+ agreement should reduce supplies to the market, and the weakening of the quarantine regime that began in Europe and the United States of America can contribute to an increase in demand for "black gold". On the other hand, investors are worried about the possibility of a new aggravation of trade relations between the United States and China. The US administration accuses China of provoking a coronavirus pandemic, which could result in new economic sanctions that will slow down the global economic recovery.
Eurozone
EUR is weakening against its main competitors – USD, JPY, and GBP. Published April Manufacturing PMI data in Germany and the EU area disappointed the market. The indicator for Germany fell from 45.4 to 34.5 points, and for the Eurozone – from 44.5 to 33.4 points. European business as a whole is still pessimistic, however, the mood may soon change, as the Eurozone countries gradually begin to weaken social restrictions and open the economy in May. So, on Monday, German hairdressing and beauty salons open, and in some areas citizens are already allowed to gather in groups of up to 5 people. On Wednesday, Chancellor Angela Merkel is due to discuss further mitigation of quarantine measures.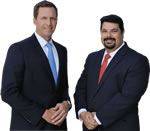 AD - Recover your investment losses! Haselkorn & Thibaut, P.A. is a national law firm that specializes in fighting ONLY on behalf of investors. With a 95% success rate, let us help you recover your investment losses today. Call now 1 888-628-5590 or visit InvestmentFraudLawyers.com to schedule a free consultation and learn how our experience can help you recover your investment losses. No recovery, no fee.
United Kingdom
The April UK Manufacturing PMI, published on Friday, were negative, the indicator fell from 47.8 to 32.6 points, which was worse than investors' expectations (32.8 points). However, the real state of business activity will be demonstrated by the services sector data, which will be published on Tuesday. They are also not expected to please the market. According to British media reports, the government is developing a workplace social distance plan that will be implemented after UK businesses resume work. It is assumed that the business will be required to provide a distance of 2 meters between workers. If the measures cannot be implied, protective shields, temperature checks, restrictions on attending work meetings, and the introduction of different lunchtimes for different groups of workers will be applied. GBP is weakening against JPY and USD but is strengthening against EUR.
Japan
Today is Japan's day off, so financial institutions are closed, investor activity is reduced, and JPY is trading under the influence of technical factors. On Sunday, Prime Minister Shinzo Abe met with ministers and discussed the situation with the coronavirus epidemic in the country. It was decided to extend the state of emergency until the end of this month. It was originally supposed to be canceled on May 6. JPY is strengthening against its main competitors – EUR, GBP, and USD.
Australia
AUD is strengthening against EUR and GBP and has ambiguous dynamics against JPY and USD.Due to a lack of significant economic releases, the movement of AUD is due to technical factors. Investors are waiting for tomorrow's meeting of the Reserve Bank of Australia, which should announce a decision on the interest rate. It is expected that it will remain at the same level of 0.25%. The head of the regulator, Philip Lowe, is likely to outline the current state of the Australian economy and its prospects, and may also hint at the introduction of new measures of economic support.