Most retail investors trust and rely upon their financial advisors to sift through the seemingly endless myriad of investment products available and assume that their financial advisor (with the support of the resources of a highly sophisticated firm) only recommend certain hand-picked products that were thoroughly researched and vetted before being presented to them for inclusion in their accounts as part of their investment strategy.
For many retail investors that is exactly what happens. Unfortunately, in many cases we have been involved in over the years, that is not always the case and there is some level of negligence or impropriety at one or more levels. From an investment fraud lawyer's perspective, that may trigger liability, and hopefully, the retail investor did not suffer substantial damages as a result of that negligence or impropriety. When retail investors are presented with complex and risky investment products they often do not understand, they typically have no choice but to rely upon their trusted financial advisor.
One area where complex and risky investment products can be problematic for retail investors is when their financial advisor recommends Exchange-Traded Products (ETPs). In early 2020 the market volatility caused a number of these investment products to literally shut down and close. The nature of these investment products often involve a leveraged or inverse exposure to an index product and they tend to be even riskier and more complex than some other ETPs, and are often not suitable investments for most retail investor accounts.
Contents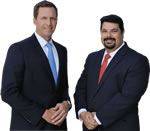 AD - Recover your investment losses! Haselkorn & Thibaut, P.A. is a national law firm that specializes in fighting ONLY on behalf of investors. With a 95% success rate, let us help you recover your investment losses today. Call now 1 888-628-5590 or visit InvestmentFraudLawyers.com to schedule a free consultation and learn how our experience can help you recover your investment losses. No recovery, no fee.
What Are Exchange Traded Products?
Keep in mind that ETP is a blanket or general term that covers Exchange-Traded Funds (ETFs) and Exchange-Traded Notes (ETNs). While these abbreviations may look similar to some (and look like alphabet soup to others) these are very different investment products:
ETF – Exchange-traded funds are a separate legal entity (typically an investment company, a limited partnership, or a trust) that owns a basket of securities.
ETN – Exchange-traded notes are an unsecured note issued by a financial institution promising to pay the ETN noteholders the return on some index (or multiple thereof) over a certain period of time.
What Are ETF & ETN Risks?
With that backdrop, the next question becomes what happens to each of these products when things go wrong. Naturally, most retail investors recognize that the value of the ETF or ETN can decrease, but what happens if things really go wrong with one of these investments.
Most retail investors don't receive a disclosure from their financial advisor that even explains the above information, never mind the material investment risks of the underlying investments and rarely if ever do they receive a full disclosure of the product-related risks, some of the basics of which are outlined below:
ETF – will set a specific date upon which it will close. As of that specified date, no new shares will be issued and the fund will be de-listed from any exchange and the trading is halted on that date. After that date, the manager of the fund will begin liquidating whatever is left of the fund's assets.
ETN – as you might have guessed the closure process is generally a bit more complicated and may vary based on the terms set forth in a prospectus that most retail investors could not fully comprehend or appreciate, or which may have even conflicted with disclosures and representations made by the financial advisor (as they themselves often find the prospectuses for these products confusing or unclear). The closure process largely depends on those terms, but in general, the note may be called under provisions for an accelerated redemption. If that takes place, it is sometimes called on an elective basis, but in some cases it could be on a mandatory basis. The note is then de-listed from the exchange and investors must then wait until the scheduled maturity (which can be decades away) before there is a final liquidation and payout. Alternatively, an over-the-counter market may develop in some instances, but those trading levels (although they may provide for some potential investor liquidity) are generally at substantially discounted price levels.
For many investors in either product structure, there is often very little to recover. The risks of these products was the subject of a 2009 joint warning by the United States Securities and Exchange Commission (SEC) and the Financial Industry Regulatory Authority (FINRA) that outlined the risks in these products for "buy and hold" type investors and those risks included risks of large investment losses.
Example ETF & ETN Losses
In early 2020, two recent examples of leveraged and inverse ETPs that closed as a result of market volatility resulted in substantial investor losses:
UBS ETRACS Monthly Pay 2x Leveraged Mortgage REIT ETN (Symbol: MORL)
Looking back, over the second half of 2017, MORL was generally trading at or above $15.00/share and by 2018 was still trading between $12.00/share and $16.00/share.
That trend continued through 2019 and even into early March 2020. Year-to-date total return it is down over -95%. MORL seeks to link to the Market Vectors® Global Mortgage REITs Index. The index tracks the overall performance of publicly-traded mortgage REITs that derive at least 50% of their revenues from mortgage-related activities. The Securities are senior unsecured debt securities issued by UBS AG (UBS). The Securities provide a monthly compounded two times leveraged long exposure to the performance of the Index, reduced by the Accrued Fees. This is a leveraged exchange-traded note (ETN).
– MORL closed on 3/18/20 at $0.11/share after being valued at $13.63/share on 3/4/20.
PROSHARES ULTRAPRO 3x CRUDE OIL ETF (SYMBOL: OILU)
Looking back, OILU price had reached as high as the $65.00 range in mid-2018, and even after the volatility in the 4th quarter 2018, was often in the $18.00 to $20.00 range. In early 2020, OILU began the year over $20.00 and has recently been trading under $0.50 and reflects a year-to-date return of more than -95%. ProShares UltraPro 3x Crude Oil ETF (Symbol: OILU) – seeks daily investment results, before fees and expenses, that correspond to three times (3x) the daily performance of the Bloomberg WTI Crude Oil SubindexSM. The fund seeks to meet its investment objective by investing, under normal market conditions, in futures contracts for WTI sweet, light crude oil listed on the NYMEX, ICE Futures U.S. or other U.S. exchanges and listed options on such contracts.
– OILU closed on 3/27/20 @ $0.21/share after beginning March 2020 at $9.29/share.
So where Do Investors Turn to Recover Losses from ETPs?
Many of these investments were sold by financial advisors to retail investor clients without proper risk disclosures, to retail investors who did not appreciate or understand how very risky and complex (even speculative) these securities were. In cases where these were recommended to retirees or similar conservative retail investors there is the potential for sales practice abuse as a result of misrepresentations, but more often as a result of omissions of material fact, or due to a lack of proper supervision.
If these were recommendations made by financial advisors and you are a retail investor that is staring at losses in ETPs, ETFs, ETNs including but not limited to MORL or OILU, a private FINRA arbitration customer dispute will enable you to bring a claim and potentially recoup their investment losses. These customer disputes typically involve only paper discovery and no depositions, and they are generally faster and more efficient compared to traditional court litigation, as they provide a private forum to resolve disputes more quickly and efficiently.
Haselkorn and Thibaut, P.A. is a nationwide law firm specializing in handling investment fraud and securities arbitration cases. The law firm has offices in Palm Beach, Florida, on Park Avenue in New York, as well as in Phoenix, Arizona, Houston, Texas, and Cary, North Carolina. The two founding partners have nearly 45 years of legal experience. Call today for more information at 1 888-628-5590 or visit our website and email them from there at www.investmentfraudlawyers.com.