WTI crude oil continues to move within a steady "bearish" trend. A global slowdown in production has created an oversupply. The weakness of WTI is currently explained by the lack of free crude oil storage tanks in the USA.
This deficit led to the fall of the nearest futures contracts in the negative zone. Today is the last day of trading in May futures, the current price of which is consolidating near $1.5 per barrel. However, in May, OPEC+ (and some new) countries will begin to reduce production, which allows holding June futures above $22 per barrel.
Another supporting factor is the restoration of manufacturing activity in China. However, the world storage facilities are close to maximum load, and demand continues to fall amid the spread of COVID-19. If there are no signs of a recovery in global manufacturing activity, then a further market decline is ahead.
Today at 22:30 (GMT+2), API will publish data on the weekly change in the US commercial crude oil reserves. Data will not have a significant impact on the oil, and the fall will most likely continue.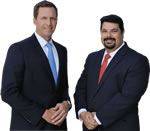 AD - Recover your investment losses! Haselkorn & Thibaut, P.A. is a national law firm that specializes in fighting ONLY on behalf of investors. With a 95% success rate, let us help you recover your investment losses today. Call now 1 888-628-5590 or visit InvestmentFraudLawyers.com to schedule a free consultation and learn how our experience can help you recover your investment losses. No recovery, no fee.
Oil Support and Resistance
On the H4 chart, crude oil is ready to consolidate below the nearest support level of 14.30. Bollinger Bands are pointing downwards, and the price range increases, indicating the continuation of the downtrend. MACD histogram keeps a strong sell signal. Stochastic is correcting near the oversold zone.
Resistance levels: 16.55, 18.35, 21.44, 24.55.
Support levels: 14.30, 13.00, 11.00.
DOW Jones – Bearish
The Dow Jones Index shows a decline against the background of the negative reporting of most components and is trading near 23400.0.
The period of reporting of the largest American companies has begun. The decline in the indices was not a surprise; most companies report with a loss. On Monday, Wells Fargo & Co. reported a decrease in revenue to USD 17.72B against expectations of USD 19.33B. IBM reported a profit of USD 17.57B with a forecast of 17.63B. Koninklijke Philips posted revenue of USD 4.57B with expected 4.73B.
Today, giants such as Coca-Cola, Netflix, and SAP are expected to report. Among the companies making up the index and leading in the decline, one can single out Boeing (–6.75%), Dow (–5.66%), Exxon Mobil (–4.72%), Chevron (–4.13%).
S&P 500 – Bearish
S&P 500 futures are trending lower, down 35 to 36 points. The White House and Congress were said to be closing in on a $450 billion stimulus package that would include an additional $310 billion for the small-business loan program.
The US Travel Association said the industry is set to lose 6.9 million jobs and $83 billion in April due to the coronavirus-related lockdown. President Donald Trump said he was considering halting incoming shipments of crude oil from Saudi Arabia to support domestic suppliers. The Treasury said it had disbursed $2.9 trillion in airline aid to fifty-four small carriers and two significant airlines while it continued to negotiate with six other majors.
Earnings Today:
CIT, CMA, CTG, DOV, EDU, ELS, EMR, FHN, FITB, GPK, HCA, KO, LMT, MAN, MBWM, NTRS, PCAR, PEBO, PLD, PM, POL, SCL, SFNC, SNA, SYF, TRV, WBS before the open.
CB, CMG, CSL, FULT, HCSG, IBKR, MANH, MIND, NAVI, NBHC, NFLX, OCFT, PZN, RLI, SNAP, TER, TRST, TXN, UCBI, USBNA, WRB after the close.
Economic Calendar:
UK Employment Change for February (2 a.m.)
UK ILO Unemployment Rate for February (2 a.m.)
UK Average Weekly Earnings Excluding, Including Bonuses for February (2 a.m.)
German ZEW Economic Sentiment, Current Situation for April (5 a.m.)
Existing Home Sales for March (10 a.m.)
American Petroleum Institute Crude Oil Inventory Data (4:30 p.m.)