Gilead Stock (NYSE: GILD) jumped in after-hours trading because of a report that a Chicago hospital treating severe COVID-19 patients using the antifungal medication remdesivir is seeing rapid recoveries in fever and respiratory problems.
The broader markets took off as well.
So, is that it? Is the ending of the Coronavirus and just merely an issue of Gilead wrap up the trial, getting approval scaling up manufacturing?
Contents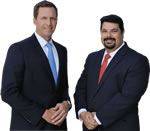 AD - Recover your investment losses! Haselkorn & Thibaut, P.A. is a national law firm that specializes in fighting ONLY on behalf of investors. With a 95% success rate, let us help you recover your investment losses today. Call now 1 888-628-5590 or visit InvestmentFraudLawyers.com to schedule a free consultation and learn how our experience can help you recover your investment losses. No recovery, no fee.
"Did remdesivir just fix' COVID? No," says Umer Raffat, an Analyst at Evercore ISI, who has a reason to be bullish about the Gilead news, given that he had an outperform rating on the stock.
Raffat notes that the study:
The study expressly excluded patients on mechanical ventilation.
An earlier study on Chinese patients wasn't stopped for efficacy reasons.
The China trial examined patients who were given a placebo, unlike Chicago.
"I did a deep dive into the statistics for this interim [China] analysis: remdesivir needed to show [much more than a] 60% effect size vs. placebo to stop at interim…and it clearly didn't," he says.
The bottom line is that Raffat said investors should be cautious optimism about remdesivir. The drug is fast-acting because it can be given to patients intravenously. There needs to be more studies and trials before investors know that it is the cure.
Gilead announced that Phase 3 trial data to be available at the end of April and data from other research to be available in May.
Morning Market Commentary:
Markets are up because of the news on Remdesivir helping Coronavirus and President Trump pushing to open the country. Major news:
Worker lawsuits continue to pile up against Uber (UBER) and Lyft (LYFT). The companies could be on the hook for $630 million in back wages and expenses. Profitability will remain an uphill battle for Uber and Lyft.
President Donald Trump introduced a three-step process to reopen the economy on a gradual basis, based on the state-by-state scale of the outbreak.
Coronavirus vaccine optimism rose after a report said patients being treated with Remdesivir from Gilead Sciences were seeing rapid recoveries.
Boeing Co. said it would resume commercial plane production next week at a plant in Washington state.
Earnings Today:
CFG, IBKC, KSU, MUSA, RF, SLB, STT before the open.
ATEX, FLR, VALE after the close.
Economic Calendar:
Chinese Cumulative Fixed Investment for March
Chinese GDP for Q1
Chinese Cumulative Industrial Output for March
Japanese Final Industrial Production for February
Japanese Final Shipments for February
Eurozone Final CPI for March (5 a.m.)
U.S. Leading Indicators for March (10 a.m.)
Baker Hughes Rig Count Data (1 p.m.)
CFTC Commitment of Traders Report (3:30 p.m.)