HP stock (NYSE: HPQ) bounced up 3.4% yesterday. Unfortunately, HPQ shares lost more than 32% from the February 52-week high. At the moment, the issuer's quotes are traded at a discount of 11.5% to the monthly highs. 
According to the results of the first quarter of 2020, sales of PCs and laptops decreased by 13.8% against last year, retaining second place with a market share of 22%. HPQ shares the previous week grew by 6.13%. The S&P 500 index for the same period rose by 6.75%.
HP Stock Support and Resistance
A very ambiguous technical picture has developed in the HPQ shares. The stock is in sideways movement. At the moment, quotes are testing local support and resistance levels of 14.25 and 16.50, respectively.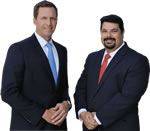 AD - Recover your investment losses! Haselkorn & Thibaut, P.A. is a national law firm that specializes in fighting ONLY on behalf of investors. With a 95% success rate, let us help you recover your investment losses today. Call now 1 888-628-5590 or visit InvestmentFraudLawyers.com to schedule a free consultation and learn how our experience can help you recover your investment losses. No recovery, no fee.
There is a potential for recovery. Technicals do not give accurate signals: the price crossed MA (50); the MACD histogram is near the zero lines. It is better to open the positions from the key levels.
Resistance levels: 16.50, 18.00, 20.00.
Support levels: 14.25, 12.70
Is HP Stock A Buy?
Many investors are looking for opportunities in today's coronavirus driven market and asking if HPQ stock is a buy. The answer is "Maybe." Not to sound "political," we have enough of that, but because the HP stock is likely to take a hit for some time because people will not be buying computers soon. If you are long term investor, then HP may be a stock to consider buying. For the more conservative value investors, they should consider buying a consumer stable stock.
Morning Stock Market Report
What is driving the US Markets down –
    Treasury and 10 of the 12 largest airlines said they have agreed on financial assistance related to coronavirus.

    President Donald Trump said the administration is close to finalizing a plan that would reopen parts of the economy by the end of April.

    Trump will be hosting a phone call with representatives of banking, financial services, food and beverage, hospitality and retail industry groups later this morning.

    Senate Republicans have warned that the Small Business Loan program could run out of money this week unless an additional $ 250 billion in funding is approved.
Things to Watch For Today in the Market

    Empire State Index for April (8:30 pm)

    Resource Use for March (9:15 a.m.)

    Manufacturing, Industrial Production for March (9:15 pm)

    President Trump hosts phone call with banking, financial services, food and beverage, hospitality, and retail industry groups (10 a.m.)

    Business Inventories for February (10 a.m.)

    NAHB Housing Market Index for April (10 a.m.)

    Energy Information Administration Crude Oil Inventory Data (10:30 pm)

    Fed Beige Book (2 p.m.)

    Net Long-Term Security Purchases for February (4 p.m.)

    Total TIC Net Flows for February (4 p.m.)