Investors have just experienced one of the worst quarters in market history. The market performance declines will be reflected in their March 2020 monthly account statements, which should be arriving soon. The constant news reports regarding the Coronavirus ("COVID-19") global pandemic has created unprecedented fear in the lives of many Americans. Concerns about the health and safety of family, friends, and loved ones is real!
Now, on top of those concerns, the financial safety for so many folks has become, at best, uncertain, and, at worst, potentially devastating. Widespread layoffs are exceeding those at the height of the financial crisis in 2008, and life as we know it seemingly coming to a halt. Never before has there been such a massive decline in the stock market so quickly.
Seniors and the retired in our nation are reeling from being placed in one or more "high risk" groups. The anticipated death toll is unimaginable. The widespread physical and wealth destruction is hard to witness. Never before have we experienced a such a set of dire circumstances that are at once that threatening both are physical health and well-being as their financial security.
Contents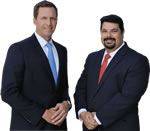 AD - Recover your investment losses! Haselkorn & Thibaut, P.A. is a national law firm that specializes in fighting ONLY on behalf of investors. With a 95% success rate, let us help you recover your investment losses today. Call now 1 888-628-5590 or visit InvestmentFraudLawyers.com to schedule a free consultation and learn how our experience can help you recover your investment losses. No recovery, no fee.
Step 1: Review Your Account Statements
A natural human reaction to all of this is to try to hide from it. Perhaps your mail gets delivered, and it sits on the counter because you don't want to open it and look at what you know will be bad news. You know the market is down, and you know your account values are down.
Somehow, if you don't open that envelope (or that email) and don't look, it might all just go away.
Unfortunately, that is not good practice, and it is not effective in helping you identify any potential issues or problems in times like this. Take a deep breath, open the mail or email, and let's take the next step.
Investors should review their account statements and assess the overall losses in your investment accounts, of those of a loved one, compare those to the various benchmarks and notice if anything looks out of line. Then, begin a review of the individual positions.
Now, the question is, how to determine if the losses are market declines in an otherwise sound investment strategy, or are these investment losses for which you might have an ability to recover your investment loss. It will depend on the specific details below.
Step 2: Do a Two-Step Review
There are a couple of layers to this process, and we will take you step-by-step. At a first-level review, just take the time to skim through each account, each piece of your overall investment strategy and portfolio. See if anything jumps out to you initially at a high-level review, and secondly by a closer look:
Initial High-Level Investment Portfolio Review
Do you recognize all of the holdings listed, do you recall discussions with your financial advisor when he/she made the investment recommendation(s)?
Does the investment strategy still appear in line with your goals and objectives? Has anything changed in your life? New expenses, a medical diagnosis, the loss of a spouse, increased expenses, etc.
Take a look at the investment products. If they are not stocks, bonds, mutual funds, or ETFs, are there any products you are not familiar with, do not understand, and are they large positions compared to other holdings? Anything that raises a question here should be reviewed more closely.
What is your gut feeling? Often we get calls from investors, and they just have a strange feeling something might be wrong. They can't quite put their finger on it, but they turn out to be right.
Take a closer look at your mutual funds. What is the investment strategy? Do you have a sense of the top ten holdings? Do they contain risky high-yield or junk bonds?
Are they showing larger proportional losses to others in your account? Financial services firms spend a lot on marketing. Junk bonds are non-investment grade bonds that may or may not be appropriate for some investors, especially in volatile industries. Re-labeling the mutual fund or the product "high-yield" sounds better, but it offers you no added protection.
Second Level Investment Portfolio Review
Any sizable or large concentration in a particular position, product, asset class, industry, geography, etc.?
Keep in mind, over concentration issues can arise in several different ways. You may hold ten different stocks and bonds, but you may discover that eight of those positions are linked to the energy industry or impacted by the price volatility in a commodity such as oil. While the stocks and bonds may all have different names, that concentration may very well be a concentration issue.
If you are not sure you know what to look for, call us – we will review your accounts free of charge as a public service.
Does it all "make sense" based on your age, investment experience, tax status, income needs, investment objectives, risk tolerance, time horizon, and any other material information that you would have shared with your financial advisor.
Also, over time, did the investments or the strategy change? Have you, or better yet, has your financial advisor been on cruise control for the past couple quarters or years before the recent market meltdown?
Did you have changes in your life? What about the lives of your loved ones, i.e., an elderly parent or relative living in another state? Did you enter retirement, lose your income, suffer a medical condition or diagnosis, find yourself in a hospital or rehab facility for any length of time?
Did your needs change? Need for income, need to avoid risk to principal? Need for liquidity?
Are any investments appearing riskier than you thought?
Examples:
One of the largest high-yield municipal-bond ETF:  VanEck Vectors High-Yield Municipal Index ETF, ticker symbol HYD.  At one point until recently, HYD had $2.6 billion in assets. A recent Bloomberg News article referred to HYD as "… the picture of tranquility for much of the past three years. From the start of 2017 through February 2020… " and into late February 2020, HYD was trading in the $60.00 to $65.00 range; then something snapped suddenly.
According to Bloomberg News: it fell 1% on March 6, then 5% on March 9, then 3.4%, and 2.3% on March 10 and 11 before plunging a whopping 15.6% on March 12. Within about two weeks, it had dropped from an all-time high to an all-time low.
What triggered this fall? The declines started days before the rest of the market began to drop.
It turns out, HYD's portfolio had exposure to unrated bonds in two assisted living facilities that were reeling from the impact of the Coronavirus. How would you, the investor, know this in advance? Unless you were studying the HYD holdings in detail, you might not have noticed.
According to Bloomberg News, the unrated debt (junk bonds) issued for Tapestry Senior Living was trading down over 60% from just two-three months earlier. Similarly, unrated (junk) securities issued for Tuscan Gardens of Palm Coast declined more than 40% during the same time frame.
High-yield bond fund investors may not have received proper (if any) risk disclosures from their financial advisors while it might be all too easy to say that we were all blind-sided by the recent COVID-19 pandemic events. Nobody had a crystal ball, what we are experiencing now is not altogether different than what was experienced by financial advisors and investors in the 2008-2009 financial crisis, or many Oppenheimer bond fund investors, and other investors experienced just a few years ago when they discovered that those funds held substantial exposure to failing and declining Puerto Rico bonds (in 2014-2015).
Again in 2014-2016, there was disruption in the high yield (junk) bond market as a result of a decline in the energy sector that was prompted by a drop in the price of oil. The point here is that it may seem like an unforeseeable risk to you as a retail investor. Still, for an experienced financial advisor and their employing firms, there were real tangible risks (some reasonably recent) that should have been appropriately disclosed before these investments were recommended to you.
More recently, in addition to HYD mentioned above, there were UBS ETRAC investments, which are "Exchange Traded Notes" (ETNs). Some of these investments were sold to main street retail investors who were told that they traded like stocks. As the recent market volatility resulted in some huge declines, the issuer, UBS, exercised an "accelerated redemption" feature (which was a material risk that some financial advisors may have failed to disclose) that resulted in the liquidation of billions of dollars of ETRAC investments at prices of only $2 to $5 per share, leaving investors with some substantial losses.
The above demonstrates just a minor snippet of the financial pain endured by many unsuspecting retail investors.
Call An Investment Fraud Lawyer for a Free Portfolio Review
If you are an investor that has experienced investment losses (realized or unrealized) or you have questions regarding your investment accounts (or those of a friend, family member, loved one, or a client), you should consider a free portfolio review. Our attorneys are not going to provide investment or tax advice. Still, you will find out very quickly if you have a potential claim to recover your investment losses, and your possible options for improving the investment losses will be explained.
The experienced attorneys at Haselkorn & Thibaut, are available for a free consultation to investors as a public service. Please feel free to call today for more information at 561-585-0000 or visit our website and email us from there at investmentfraudlawyers.com.
There is no cost and no obligation In many situations, the process of recovering your investment losses might be easier than you expected. In most cases, it involves a private customer dispute arbitration claim.
FINRA administers a forum that serves as an alternative to state or federal court litigation. The FINRA claim process is private, faster, and more efficient than traditional court litigation. This process is private (often completely confidential, unless an Award is published) with no public court docket, so your financial records remain confidential, and the claims typically involve only paper discovery (no depositions), meaning almost all of the work is being done by your experienced attorneys.