Walmart stock (NYSE: WMT) has primarily been in a range trading between $104-122 during the coronavirus pandemic. WMT stock is unique in that it presents both negative and positives for the coronavirus. Investors should also know that WMT currently pays a dividend of $2.16 (1.89%).
Negatives For Walmart Stock (WMT)
Walmart largely relies on products from China and will experience supply issues for products.
WMT has massive overhead with employees and stores.
Stores could be shut down because of the coronavirus.
Positives For Walmart Stock (WMT)
It can continue business during the coronavirus (both physical stores and online).
Walmart is likely to see an increase in sales because of the economic downturn.
It is a revenue giant and continues to dominate the government food stamps, getting approximately 18% of the whole food stamp market.
Contents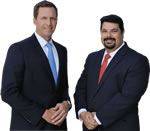 AD - Recover your investment losses! Haselkorn & Thibaut, P.A. is a national law firm that specializes in fighting ONLY on behalf of investors. With a 95% success rate, let us help you recover your investment losses today. Call now 1 888-628-5590 or visit InvestmentFraudLawyers.com to schedule a free consultation and learn how our experience can help you recover your investment losses. No recovery, no fee.
Is WMT A Buy?
Many investors are looking at stocks to buy because of the coronavirus. Walmart stock (WMT) is not expected to increase dramatically in price, nor is it the sexiest stock. However, WMT stock is a buy for many investors because it is likely to increase in value and pays a dividend. Investors may want to "buy" WMT on the dips.
Stock Market Morning Report
S&P futures are higher, up 39 to 40 points, as…
President Donald Trump told reporters he believed Saudi Arabia and Russia would reach an agreement in the next few days to end their oil supply disagreement.
The Federal Reserve said it would further relax capital requirements for the nation's largest banks to free up more money to support financial system liquidity.
Florida enacted a statewide lockdown yesterday, meaning roughly 294 million of the nation's 327.2 million people are being urged to stay at home.
European markets gained as…
European Commission president Ursula von der Leyen called for more regional unity to fight the coronavirus outbreak after proposing a plan to subsidize lost wages.
Italy's new coronavirus cases rose versus yesterday but still remained below the March 21 peak for the 11th consecutive day.
Germany and Italy announced yesterday they would be extending nationwide lockdowns.
Asian markets were mixed as...
China was said to be purchasing oil for its emergency reserves following the recent drop in prices.
Japanese stocks fell as coronavirus cases in the country continued to rise and as yen strength weighed on the earnings outlook for exporters.
American intelligence sources concluded China covered up the extent of the coronavirus outbreak, intentionally underreporting infections and fatalities.
The Reserve Bank of New Zealand ordered all local banks to suspend dividends to bolster their cash stockpiles.
And ahead of…
Export, Import Goods & Services for February (8:30 a.m.)
Trade Balance for February (8:30 a.m.)
Initial, Continuing Jobless Claims (8:30 a.m.)
Final Core Capital Goods Orders Growth for February (10 a.m.)
Final Durable Orders, Shipments for February (10 a.m.)
Factory Orders, Inventories for February (10 a.m.)
Pre-Market Levels:
S&P +1.60%
Asia – Japan's Nikkei -1.37%, Japan's TOPIX -1.57%, China's Shanghai Composite +1.69% , Hong Kong Hang Seng Index +0.40%, South Korea's KOSPI +0.67%, Taiwan's TSE Closed
Europe – EuroStoxx 50 +0.80%, UK FTSE +0.61%, German DAX +0.47%, French CAC +0.92%, Italian MIB +1.23%, Spanish IBEX +0.03 %
VIX -0.63%
Currencies – Dollar -0.08%, Japanese Yen -0.22%, Euro -0.41%, British Pound +0.36%, Swiss Franc -0.12%, Chinese Yuan +0.05%
Bitcoin  +7.65%
WTI Crude +10.24%
Brent Crude +10.71%
Nat Gas +0.82%
Gold +0.77%
Platinum -1.67%
Copper +0.69%
Silver +2.12%
US Treasury 10 yr yield +0.8bps at 0.591%
US Treasury 2 yr yield +1.4bps at 0.220%
German 10 yr yield +3.9bps at -0.428%
French 10 yr yield +5.1bps at 0.046%
Italian 10 yr yield -1.8bps at 1.483%
Japanese 10 yr yield -2.2bps at -0.020%