With oil prices plunging similar to 2014-2015, investors holding energy industry-related high yield bonds or junk bonds are experiencing sharp declines in the value of their investment principal.
The difference today is that unlike in 2014-2016 and the decline in the price of oil, what is clearly making an already very bad situation much worse is the sharp decline (near shutdown) in the airline industry and decrease in auto traffic which in light of ongoing and increasing statewide shelter in place orders is nothing short of demand destruction at the same time as the declining price levels.
The result is an increased concern regarding the financial health and sustainability of the entities that are linked to the energy industry. It's not just the price of oil, it's other similar commodities as well (natural gas also at or near a 4-year low), along with the high debt levels and roughly $86 billion of debt in this sector maturing by 2024 (an estimated 60% or more of which is currently "junk" level.
The 2014-2016 oil crash is still fresh in everyone's memory. As a result, this industry is not unfamiliar with oil and gas price concerns, and, it is still acutely aware of balance sheet concerns all of which gave rise to a record level of industry bankruptcies just a few years ago. What is sparking the higher level of concern now for the industry and for investors with exposure to MLPs, LPs, high yield (or junk) bonds, stocks, preferred stocks, mutual funds, ETNs, and other securities products linked in various direct and indirect manner to this industry is the corona virus outbreak, which has impacted the market for those securities and blindsided financial advisors by the sheer magnitude and velocity of the market reaction as a result of the unexpected oil price war as well as the unexpected demand destruction.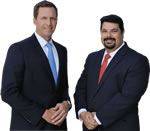 AD - Recover your investment losses! Haselkorn & Thibaut, P.A. is a national law firm that specializes in fighting ONLY on behalf of investors. With a 95% success rate, let us help you recover your investment losses today. Call now 1 888-628-5590 or visit InvestmentFraudLawyers.com to schedule a free consultation and learn how our experience can help you recover your investment losses. No recovery, no fee.
While OPEC as well as the Federal Reserve (and a $2 trillion bailout package) are all aimed at stabilizing the markets, nobody knows the full impact of the virus and the length of time there will be a lack of demand and historic low pricing.
What should Energy High Yield (Junk Bond) Investors Do Now?
The Haselkorn & Thibaut, national securities fraudlaw firm (www.investmentfraudlawyers.com), investigating potential sales practice violations by financial advisors who were recommending energy sector high yield and junk bonds to investors.
They is investigating potential sales practice violations by financial advisors and stock brokers who were recommending energy sector high yield and junk bonds sold to investors, including but not limited to the following companies:
Whiting Petroleum Corp (WLL)
Chesapeake Energy Corp. (CHK)
Oasis Petroleum Inc. (OAS)
For investors, this is a particularly tough blow as these are the types of investments that were often recommended by financial advisors who did not properly disclose the potential risk to principal (if it was ever disclosed at all) when their financial advisors sold them these securities.
Oil, gas and energy linked securities have been promoted in recent years as an attractive source of income in an otherwise low interest rate environment. It's important to note that in making such recommendations to investors, a fair and balanced disclosure of material risks is required by the laws, rules, and regulations in the securities industry.
In addition to the risks experienced in 2008-2009 referenced above, there was once again in 2014-2016 volatility in the energy industry and a precipitous decline in the price of oil at that time, the result of which saw the value of many similar securities tied to the energy industry also significantly decline in value. Were any of the past events (from 2008-2009, or from 2014-2016) used to illustrate potential risk to investment principal?
Did financial advisors provide a balanced representation that included the history of volatility, loss, bankruptcies, related to many of the companies in this sector as well as the type of securities being purchased as part of the financial advisor's pitch in recommending these securities? Probably not, in many cases, those discussions are non-existent, and the pitch was deliberately limited only to a discussion of the superficially attractive income stream.
Many of these investments were sold by financial advisors without proper risk disclosures, as these are considered very risky securities.
Investors can receive a free porfolio review by1 888-628-5590.