New York Mortgage Trust (NYMT) is up over 31% in premarket trading at $1.22 per share. NYMT was trading in general over $6.00/share in the second half of 2016 through 2017, 2018, 2019, and continued on that trend into early March 2020, but has recently dropped below $1.30/share and has traded even lower.
New York Mortgage Trust, Inc. acquires, invests in, finances, and manages mortgage-related and residential housing-related assets in the United States.
The NYMT qualifies as a real estate investment trust (REIT) for federal income tax purposes. It generally would not be subject to federal corporate income taxes if it distributes at least 90% of its taxable income to its stockholders. New York Mortgage Trust, Inc. was incorporated in 2003 and is headquartered in New York, New York.
Its investment portfolio includes structured multi-family property investments, such as multi-family commercial mortgage-backed securities and preferred equity in, and mezzanine loans to owners of multi-family properties; residential mortgage loans, including distressed residential mortgage loans, non- qualified mortgage loans, second mortgages, and other residential mortgage loans; non-agency residential mortgage-backed securities (RMBS); agency RMBS; and other mortgage-related and residential housing-related assets.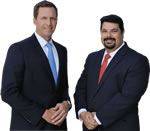 AD - Recover your investment losses! Haselkorn & Thibaut, P.A. is a national law firm that specializes in fighting ONLY on behalf of investors. With a 95% success rate, let us help you recover your investment losses today. Call now 1 888-628-5590 or visit InvestmentFraudLawyers.com to schedule a free consultation and learn how our experience can help you recover your investment losses. No recovery, no fee.
Is NYMT Stock A Buy?
Many income investors love REITs because they generally pay out a very lovely dividend and have tax advantages. AlphaBetaStock gets requests from readers if we would recommend a specific stock to buy. The short answer to where to buy NYMT stock at this time is no. The mortgage sector REITs are already crumbling, and we don't see any turnaround soon. Yesterday it was reported that 45,000 businesses were closing this week because they couldn't pay the rent.
Many Investors that were sold NYMT by their financial advisors are filing claims to recover their losses. InvestmentFraudLawyers.com has set up a hotline at 888-628-5590 for NYMT investors to give a free consultation.
Looking for good dividend stocks? – Read Dividend Aristocrats Stocks to Watch
Stock Market Pre-Report
S&P futures are lower, down 24 to 25 points, as…
The Senate approved its coronavirus stimulus bill in a unanimous vote.
The House now votes on the measure where there is increased skepticism on whether the bill can pass the chamber by Friday.
Investors await jobless claims data from last week where the number is expected to rise above 1.5 million from just under 300 thousand the week prior.
European markets declined as…
German consumer confidence for March fell to the lowest level since the financial crisis, signaling the near-term economic environment will worsen.
Italy's new coronavirus cases for Wednesday held steady versus the day prior, reversing a trend from earlier in the week where the data was declining.
Germany moved closer to introducing a stimulus package worth $819 billion after the Bundestag agreed to suspend constitutionally-mandated debt limits.
European Union leaders are scheduled to hold a conference call to discuss their response to the virus outbreak.
Asian markets fell as…
Investor anxieties rose on concerns U.S. Congress is having a difficult time advancing stimulus legislation.
Overseas investors unloaded  another $1.4 billion worth of Chinese stocks according to Bloomberg, weighing on the country's major exchanges.
Japanese shares dropped as yen strength weighed on the outlook for exporters.
China reported no new local coronavirus infections for a second day but saw imported cases increase.
And ahead of…
Preliminary Wholesale Inventories for February (8:30 a.m.)
Initial Jobless, Continuing Claims (8:30 a.m.)
Kansas City Fed Manufacturing Index for March (11 a.m.)
Pre-Market Levels:
S&P -0.86%
Asia – Japan's Nikkei -4.51%, Japan's TOPIX -1.77%, China's Shanghai Composite -0.60%, Hong Kong Hang Seng Index -0.74%, South Korea's KOSPI -1.09%, Taiwan's TSE +0.95%
Europe – EuroStoxx 50 -1.43%, UK FTSE -1.45%, German DAX -1.68%, French CAC -1.43%, Italian MIB -0.39%, Spanish IBEX -1.04%
VIX +3.41%
Currencies – Dollar -0.77 %, Japanese Yen +1.10%, Euro +0.66%, British Pound +0.54%, Swiss Franc +0.71%, Chinese Yuan +0.43%
Bitcoin +0.15%
WTI Crude -2.90%
Brent Crude -2.07%
Nat Gas +0.99%
Gold -0.13%
Platinum +6.24%
Copper -0.91%
Silver -1.43%
US Treasury 10 yr yield -6.9bps at 0.798%
US Treasury 2 yr yield -3.3bps at 0.297%
German 10 yr yield -3.8bps at -0.307%
French 10 yr yield -4.7bps at 0.158%
Italian 10 yr yield -11.1bps at 1.424 %
Japanese 10 yr yield -4.5bps at -0.016%