Equitrans Midstream Corporation (NYSE: ETRN) continued a downward decent again today. Since June 2019, when it was trading at or above $20/share, unfortunately, the share price has declined significantly, most recently below $5.00/share. This means a 75% loss for investors that bought at the highs.
Founded in 2018 and headquartered in Canonsburg, Pennsylvania, Equitrans Midstream Corporation is a regional oil and gas company. The company owns, sells, and develops both natural gas and water assets in the Appalachian Basin. Equitrans has three segments: Gathering, Transmission, and Water.
Many investors that own the ETRN are unsure what to do, while some may be asking if ETRN stock is a buy?
The answer to whether to buy ETRN is – no. Sadly the oil and gas sector has been crushed by the oil price war. It doesn't look like it is turning around anytime soon.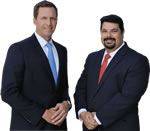 AD - Recover your investment losses! Haselkorn & Thibaut, P.A. is a national law firm that specializes in fighting ONLY on behalf of investors. With a 95% success rate, let us help you recover your investment losses today. Call now 1 888-628-5590 or visit InvestmentFraudLawyers.com to schedule a free consultation and learn how our experience can help you recover your investment losses. No recovery, no fee.
For those investors that hold ETRN, there isn't much hope that it will return to its $20 share price because oil is not likely to come back, and Equitrans has a 90% long term debt to equity ratio.
Natural gas prices continue to drop without a lot of belief that the prices will recover anytime soon.
If you are a retail investor who purchased ETRN based on advice or recommendations from your financial advisor in your brokerage account(s) account, and you have experienced investment losses, you should contact the experienced attorneys at Haselkorn & Thibaut, P.A. at 1-888-628-5590, or visit the law firm's website at InvestmentFraudLawyers.com.
Haselkorn & Thibaut, P.A. is a law firm that specializes in helping investors like you recover your losses. As an experienced team that handles these types of matters nationwide, they will investigate (at no charge to you) any potential negligence, impropriety, or investment fraud and help you recover your investment losses in FINRA arbitration claims nationwide.
They represent both individual and institutional investors seeking to aggressively help you recover investment losses. As former securities industry defense attorneys, they are an experienced group of lawyers that have moved from their side to YOUR side and are now available to help you maximize the value of your recovery.