The U.S Securities and Exchange Commission (SEC) has filed charges against Edward Matthes, registered representative of Mutual of Omaha Investor Services, accusing him of running a Ponzi like investment scheme that targeted investors in Wisconsin. Matthes is alleged by the SEC to have run an illegal scheme that went on to defraud clients as much as $2.4 million.
The news came out after the Federal Bureau of Investigations (FBI) began investigating his operation early 2019. The FBI lodged an investigation after one client questioned the authenticity of one of the financial statement issued by Matthes. It later emerged that the investment adviser had long been running an illegal investment scheme.
Edward Matthes Ponzi Scheme
According to the SEC, Matthes illegal investment scheme began in April 2013. During the time, the investment adviser worked as a registered representative with Mutual Omaha Investor Services. He was also registered as an IAR between 2014 to 2015 with the firm.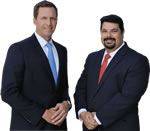 AD - Recover your investment losses! Haselkorn & Thibaut, P.A. is a national law firm that specializes in fighting ONLY on behalf of investors. With a 95% success rate, let us help you recover your investment losses today. Call now 1 888-628-5590 or visit InvestmentFraudLawyers.com to schedule a free consultation and learn how our experience can help you recover your investment losses. No recovery, no fee.
The claims allege that Matthes might have defrauded as many 26 people mostly made up of elderly retail brokerage customers that sought a huge payout from their invested capital. The SEC in its findings, alleges that the Wisconsin registered representative convinced the retail investors to invest in what he termed as safe investments that would generate a minimum yield of 4%.
The allure of a 4% return on invested capital appears to have worked the trick as Matthes ended up attracting many investors. Unknown to the investors is that their money was never invested in any securities or investment products as promised.
Money Spent Financing Lifestyle
Matthes purportedly spent their hard-earned money financing his lifestyle in total disregard of the law. A good chunk of the money, about $1.4 million, went towards personal use financing the investment advisor expenses, including home renovation expenses and car payments. It is also purported that part of the money was used to purchase luxury items.
Matthes also stole an additional $1 million from his brokerage clients by making unauthorized sales and withdrawals from various annuity contracts. In the claims, 15 clients sold or authorized the sale of securities underlying their variable annuities. Likewise, it is alleged that eight clients withdrew money from personal accounts for the factious investment opportunity marketed by Matthes.
Fake Account Statements
In a bid to cover his track, Matthes created fake account statements that he used to trick the investors that their money was safe and sound and generating returns. To quash doubts that he would be able to deliver on the 4% annually, Matthes allegedly paid some of the investors $170,000 in Ponzi like payments, according to the SEC.
The SEC also maintains that Matthes lied to the Mutual of Omaha Investor Services. The firm had questioned a withdrawal, which Matthes went on to claim that the client had requested the money to finance home repairs and to cater for car payments.
In March of last year, the Financial Industry Regulatory Authority barred Mr. Matthes from associating with any FINRA member. Likewise, the Wisconsin Securities division also issued an order prohibiting the Investment adviser from obtaining a license to operate as a securities adviser in the state.
The SEC has since charged Matthes for violating the anti-fraud provisions as well as federal securities laws. According to SEC, Matthes acted deliberately with the intent to deceive the unknowing retail investors. The regulator further states that the investment adviser knew very well that the investment he was describing did not exist.
The investment adviser is yet to admit or deny the allegations but has agreed to be enjoined from future violations. He has also agreed to settle the SEC charges. The court is to determine the disgorgement penalties and prejudgment interest he is to pay to settle the claims.