DuPont shares (NYSE:DD) have lost more than 18% since the beginning of the year. At the moment, Dupont's stock prices are trading with a premium of 2.5% to the 52-week low of January 31.
DD appears to be in a serious bear trend. Over the past week, DuPont's stock fell by 1.58%. Over the same period, the S&P 500 index fell by 1.07%.
Investors that have been on the sidelines for Dupont stock may want to take a closer look for three reasons.
1) Decent Financials & Dividend: Dupont's stock met Wallstreet's earnings estimates and has a nice 2.29% dividend. DuPont's Board of Directors declared quarterly dividends of $0.30 per share. The register of shareholders for dividends will close on February 28; the payment will take place in mid-March.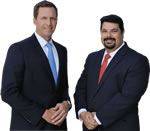 AD - Recover your investment losses! Haselkorn & Thibaut, P.A. is a national law firm that specializes in fighting ONLY on behalf of investors. With a 95% success rate, let us help you recover your investment losses today. Call now 1 888-628-5590 or visit InvestmentFraudLawyers.com to schedule a free consultation and learn how our experience can help you recover your investment losses. No recovery, no fee.
2) Proven Leadership: Last week, Dupont announced that former CEO and current Executive Chairman Edward Breen was taking over as CEO again. There is some additional restructuring in management. This should be welcome news for investors.
3) Stock Price Consolidation: It is a little early to say for sure, but it appears Dupont stock has finally hit support and is consolidating. AlphaBetaStock.com is not expecting a sudden bull run, but this could be a long term value investment.
Stock Market Today –
Stocks Fall as Coronavirus Fears Spread While Flash PMIs Disappoint
SPY Remains Overbought as Support is Tested in the Futures Market
Gold and Treasuries Rally in a Flight to Safety
Crude Oil Likely to See Renewed Pressure
Futures Point to a Lower Open Today
Crude Oil Prices
After a long decline, oil prices begin to recover and are currently leveling out at 57.00. According to the EIA, crude oil inventories fell by 0.414 million against the expected fall of 2.494 million, and according to the API, the reduction in inventories was 4,200 million instead of 6,000 million in the previous period.
This data supported oil prices and triggered growth, which was offset by Friday's decline due to the closing of some profitable positions before the weekend.
Major players in the oil futures seem to have changed their long-term strategy to the short-term one. This is seen in the dynamics of the spread in the arbitrage position between Brent Crude Oil and WTI Crude Oil.
Dupont Stock Support and Resistance
Dupont's stock has stabilized after a prolonged fall. #DD prices are currently consolidating. Most of the 1 day moving averages are negative. However, oscillators are neutral and turning positive. The critical support and resistance levels are 51.00 and 55.30, respectively.
Resistance levels: 55.30
Support levels: 51.00.
Wall Street Stock Recommendations For DD
Jan-14-20 Initiated Gordon Haskett Buy $71
Jan-06-20 Initiated JP Morgan Neutral $62
Dec-17-19 Reiterated Cowen Outperform $83 → $80
Nov-15-19 Reiterated Cowen Outperform $77 → $83
Sep-10-19 Initiated Jefferies Buy $85
Aug-30-19 Upgrade Exane BNP Paribas Neutral → Outperform
Aug-20-19 Reiterated Cowen Outperform $83 → $77
Jun-25-19 Resumed Monness Crespi & Hardt Neutral
Jun-10-19 Initiated Cowen Outperform $83
1 Day Oscillators Dupont Stock
Name Value Action
Relative Strength Index (14) 34.59 Neutral
Stochastic %K (14, 3, 3) 50.47 Neutral
Commodity Channel Index (20) −56.48 Neutral
Average Directional Index (14) 38.34 Neutral
Awesome Oscillator −3.89 Neutral
Momentum (10) −1.38 Sell
MACD Level (12, 26) −1.90 Buy
Stochastic RSI Fast (3, 3, 14, 14) 86.93 Neutral
Williams Percent Range (14) −55.87 Neutral
Bull Bear Power −2.36 Neutral
Ultimate Oscillator (7, 14, 28) 49.52 Neutral