Johnson & Johnson stock prices have been a correctional decline from the 52-week high of February 6. Since the beginning of the year, JNJ stock has added more than 4% in value. Previously, the JNJ posted mixed quarterly results. Revenue rose by 1.7% (YoY) to $20.75 billion, below the expectations of Wall Street analysts. Earnings per share fell by 4.6% (YoY) to $1.88, exceeding market expectations.
In the previous week, the stock of Johnson & Johnson grew by 1.13%. S&P500 index went up by 3.17% during the same period.
There are two big reasons to buy Johnson & Johnson stock:
1) Recession Hedge: Johnson & Johnson is both a pharmaceutical and consumer staple/health company. It owns several brands that such as Neutrogena, Tylenol, and Band-Aids that should continue in a bear market.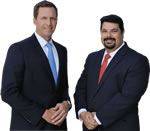 AD - Recover your investment losses! Haselkorn & Thibaut, P.A. is a national law firm that specializes in fighting ONLY on behalf of investors. With a 95% success rate, let us help you recover your investment losses today. Call now 1 888-628-5590 or visit InvestmentFraudLawyers.com to schedule a free consultation and learn how our experience can help you recover your investment losses. No recovery, no fee.
2) Dividend: Johnson Johnson has pays a healthy quarterly dividend of 2.5%, compared to the S&P Average of 2%. Management has increased the dividend regularly since 2011.
The significant risk to Johnson & Johnson is currently from the pharmaceutical side because of lawsuits. Unfortunately, this is an industry-wide issue and most likely can not be entirely avoided. It does appear that JNJ is positioned well to deal with litigation.
Market Today
Most investors are focused on a speech by Fed Chairman Jerome Powell at the US House Committee on Financial Services with a semi-annual report on monetary policy. Most likely, Powell will assess the current state of the US economy and hint at further steps of the regulator.
Fed rates issue may be raised, but most investors do not expect the Fed to take drastic action. Powell will confirm the regulator's intention to keep current rates for an indefinite period.
The topic of the Chinese coronavirus and its impact on the American economy will also be discussed for sure. Powell had previously stated that an outbreak can have only limited consequences and is likely to confirm this point in today's speech.
JNJ Support and Resistance
Johnson and Johnson stock demonstrates a clear upward trend and bull trend. #JNJ quotes updated the critical extremes and consolidated above them. Currently, JNJ is consolidating within the range of 150.00–154. A technical correction is possible soon.
One day technical indicators show a strong bull trend. There is always a possibility of a dip. This dip would be caused most likely because of either negative news of the coronavirus or a lawsuit. In either case, it may be an opportunity to buy-on-the-dip.
Support levels: 150.00 Resistance levels: 154.50.
Johnson & Johnson Stock Price Recommendations
Dec-19-19 Upgrade Barclays Equal Weight → Overweight $173
Dec-17-19 Upgrade Morgan Stanley Equal-Weight → Overweight $145 → $170
Nov-20-19 Initiated Cantor Fitzgerald Overweight $160
Oct-16-19 Upgrade Atlantic Equities Underweight → Neutral
Oct-11-19 Upgrade Bernstein Mkt Perform → Outperform $155
Jul-12-19 Resumed Credit Suisse Outperform $156
May-28-19 Initiated Goldman Buy
Jan-23-19 Reiterated Barclays Equal Weight $137 → $135
Jul-12-18 Upgrade Goldman Sell → Neutral
Jun-27-18 Initiated Bernstein Mkt Perform $129
Apr-23-18 Reiterated Citigroup Neutral $146 → $134
Apr-18-18 Reiterated Stifel Hold $145 → $135
Jan-24-18 Reiterated Stifel Hold $142 → $145
Jan-12-18 Reiterated Wells Fargo Outperform $155 → $160
Jan-02-18 Downgrade JP Morgan Overweight → Neutral
Oct-18-17 Reiterated Stifel Hold $140 → $142
Oct-18-17 Reiterated RBC Capital Mkts Outperform $144 → $147
Oct-18-17 Reiterated Leerink Partners Outperform $150 → $165
Oct-16-17 Reiterated Jefferies Buy $157 → $160
Oct-11-17 Upgrade Jefferies Hold → Buy
1 Day JNJ Stock Moving Averages
Name Value Action
Exponential Moving Average (5) 152.02 Sell
Simple Moving Average (5) 152.57 Sell
Exponential Moving Average (10) 151.26 Buy
Simple Moving Average (10) 151.23 Buy
Exponential Moving Average (20) 149.73 Buy
Simple Moving Average (20) 149.60 Buy
Exponential Moving Average (30) 148.28 Buy
Simple Moving Average (30) 148.12 Buy
Exponential Moving Average (50) 145.64 Buy
Simple Moving Average (50) 145.50 Buy
Exponential Moving Average (100) 141.49 Buy
Simple Moving Average (100) 138.61 Buy
Exponential Moving Average (200) 138.42 Buy
Simple Moving Average (200) 136.84 Buy
Ichimoku Cloud Base Line (9, 26, 52, 26) 147.94 Neutral
Volume Weighted Moving Average (20) 149.49 Buy