Investment fraud attorneys have filed several new claims for UBS investors that lost money while investing in the UBS Yes (UBS Yield Enhancement Strategy).  News sources are reporting many multiple arbitrations claims against UBS YES programs. Security fraud attorneys are working nationwide with UBS YES investors and have filed cases for investors to recover losses.
It is alleged that UBS financial consultants put their customers into the "Yield Enhancement Strategy," or YES as a safe and effective mechanism to improve the return from a conservative portfolio/investment.
However, UBS clients that lost money with the UBS Yes program are claiming otherwise.
Contents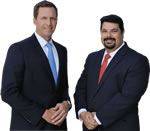 AD - Recover your investment losses! Haselkorn & Thibaut, P.A. is a national law firm that specializes in fighting ONLY on behalf of investors. With a 95% success rate, let us help you recover your investment losses today. Call now 1 888-628-5590 or visit InvestmentFraudLawyers.com to schedule a free consultation and learn how our experience can help you recover your investment losses. No recovery, no fee.
What is the Yield Enhancement Strategy? Iron Condor?
The UBS strategy used a strategy similar to the "iron condor," which is an advanced options strategy.
It is created by buying four options 2 Puts (one long and one short) and 2 calls (one long and one short). The strategy works in theory in low volatility markets. However, the high volatility towards the end of 2018 caused many losses.
Substantial Losses In 2018
The increased volatility in the markets caused investors in the UBS YES program to experience substantial losses in their investment portfolios towards the end of 2018.
The claims focus on several important issues, including whether UBS fully and adequately disclosed significant and significant risks associated with the YES program to investors, whether the UBS Yield Enhancement Strategy was suitable for the investor's portfolio, and whether the actual trading strategy was consistent with the advertised policy in the YES marketing materials.
UBS Yield Enhancement Investigation & Lawsuits
Haselkorn & Thibaut, InvestmentFraudLawyers.com, a law firm dedicated to handling investment and security fraud cases nationwide, has initiated a formal investigation of UBS, Morgan Stanley, Credit Suisse, and Merrill Lynch, in connection with their sales policies related to Yield Enhancement Strategies ("YES").
Matthew Thibaut, a partner with Haselkorn & Thibaut, said, "the potential claims against UBS and these other massive broker-dealer firms are nothing really new, and these matters seem analogous to the structured product cases I used to defend, particularly following Lehman Brother's bankruptcy in September 2015. There are eerily just too many similarities to ignore."
Investors who have lost money in UBS "yield enhancement strategies" may be able to recover losses. For a free case review, investors should call Halsekorn & Thibaut at 888-628-5590.