The coronavirus, which has originated from Wuhan, China, has been increasing for several weeks. The total number of infections above 60,000 in China and more than 1300 deaths. (Updated 2/13/2020)
Many countries, including the United States, Britain and New Zealand, have banned foreign nationals from entering the country recently, and other countries on the Chinese border have closed their land borders to try to stop the spread of this new virus. The World Health Organization (WHO) announced that the new coronary virus was a global health emergency and identified the increasing health threats caused by the virus.
What we know about the Coronavirus:
Japan reports first virus death
President Xi says China will minimize impact from virus
Chinese leadership scapegoats local officials
Death toll and case count soared last night: There are more than 60k cases worldwide, and more than 1300 deaths
EIA joins OPEC in warning about upcoming drop in oil use, the first in a decade.
HHS Secretary says CDC will announce another confirmed COVID-19 case in US on Thursday
21 people in Spain released from quarantine
US admin reportedly questioning China's reporting
White House reportedly "doubts" China's coronavirus numbers – They Think 100K Infected.
CDC warns more infections possible after first US case confirmed in Texas (15th overall)
2 Russian women attempt escape from quarantine
EU could close border if outbreak worsens
While it seems a good idea to jump into healthcare stocks now, other industries are affected by this outbreak. These are three businesses that could be struck if the disease is not controlled, and there is early.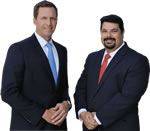 AD - Recover your investment losses! Haselkorn & Thibaut, P.A. is a national law firm that specializes in fighting ONLY on behalf of investors. With a 95% success rate, let us help you recover your investment losses today. Call now 1 888-628-5590 or visit InvestmentFraudLawyers.com to schedule a free consultation and learn how our experience can help you recover your investment losses. No recovery, no fee.
Many consumer-facing US firms have halted operations in select Chinese locations. For example, CCL and RCL temporarily suspended cruise operations in China. SBUX has closed more than half of stores in China, which amounts to more than 13% of its global, company-operated storefronts. MCD closed hundreds of restaurants in the Hubei province, a small portion of the firm's 37,000 global restaurants. Major airlines AAL, UAL, and DAL announced that they would suspend all flights to and from mainland China through March 27, March 28, and April 30, respectively. After reporting promising results from its new streaming service, DIS announced that it would close its parks in both Shanghai and Hong Kong. The expected income headwind of $175 million from those closures represents over 30% of the firm's annual operating income from international parks.
Airlines and Gaming are among the industries that will be most affected by the coronavirus. GS airlines analysts highlighted that UAL had more than two times the capacity exposure to China than AAL or DAL. The coronavirus will also have a significant impact on the gaming industry. Many US casinos have operations in Macau, which will be affected by venue closures and by potential extended travel restrictions even after the casinos reopen. According to their most recent annual filings,
1.Wynn Resorts (NASDAQ:WYNN)

WYNN has the largest exposure to Greater China (75% of revenues; 46% of assets), followed by LVS  (62%; 54%) and MGM (22%; 20%). For the profitability of these firms, the halt in operations comes at an inopportune moment because the Chinese New Year is typically the most lucrative time of year for Macao gaming.
2. Disney (NYSE:DIS)
The Walt Disney Company is a leader in theme parks and has them all over the world, including Asia (specifically Hong Kong & Shanghai). Last month, Disney had to temporarily close both theme parks due to growing concerns about the non-regulatory spread of the virus. Disney has divisions in other entertainment areas, so the theme parks are just a small part of its company's revenue. No dates were set when the Disney theme parks will reopen again.
This closure comes badly for Disney, as the company is expecting a boom in tourism on the holiday of the Lunar New Year. While Disney does not break the income and operating income contributions of the two thematic pitches, the recent FY 2019 salary report quickly indicates that the theme park and center division accounted for approximately 37% of total income and 45.5% of total operating revenue. Therefore, the outcome of Disney's financials for FY 2020 could be quite substantial.
The Walt Disney Co. shares strengthened by 4.4% from a three-month low of January 30. Last week, the issuer's quotes renewed the month's maximum after the publication of a quarterly report that exceeded Wall Street expectations. Revenue grew by 36.3% YoY to $20.9 billion, net earnings per share fell by 16.8% YoY to $1.53. The growth of Disney+ subscribers amounted to 26.5 million, significantly exceeding market expectations of 20–25 million. Over the past week, The Walt Disney shares rose by 1.96%. Over the same period, the S&P 500 index grew by 3.17%.
3. Starbucks (NASDAQ:SBUX)
Starbucks is rapidly increasing its presence in China. The company has quickly changed growing handicraft coffee in the world's most populous nation. At the end of 2017, the company had only 1,540 stores. More than double this number to 3,521 shops by the end of 2018 and 4,292 shops have grown by the end of the first quarter of FY 2020, up 16% year on year. Revenues from Chinese stores accounted for a significant 10.5% of the group's total income for the quarter, with growth in year-on-year income being 13%.
Due to the rapid spread of coronary viruses, Starbucks closed more than 2,000 centers in China. If the situation gets worse, many other shops may be temporarily closed, and at this point, it isn't straightforward to say when the story will return to normal life.
In the recent call for earnings, Chief Executive Kevin Johnson stated that the Starbucks will not be reporting any plans at this time due to the dynamic and changing situation, but will update the shareholders on the financial impact from the event in due course. This.
4. TripAdvisor (NASDAQ:TRIP)
The TripAdvisor stock suffered a drop in November last, but it appears that the crown virus could reduce conditions for the tourism company. In terms of its earnings in the third quarter of 2019, the company reported that income was 6.6% year on year, with earnings increased by 27.5% per annum on increased competition.
With many countries imposing travel restrictions on travelers from China, and from China itself, Wuhan cities are being locked down (where the virus first came) and Wenzhou, the number of reservations are made through online websites with for holidays and trips going on deposit. This will undoubtedly add to the company's existing pain from competitive threats.
The Stock Drops Could Be Temporary
Ultimately, investors should be aware that such virus outbreaks are temporary and should not have any long-term impact on the overall economy. However, the effects of the virus could come together in specific industries, and the behaviors and perceptions of consumers could change in unforeseen ways.
While the above three companies may be concerned about their short-term numbers in the short term, the effect is likely to be successful in the end.