Exxon Mobil stock (NYSE:XOM) shares ended yesterday's trading session at a new 52-week low, losing more than 7% in value since mid-January.  Unfortunately for Exxon investors, the stock is facing a 10 year low for share price.  Last year Moody's downgraded Exxon outlook from stable to negative because of the increased spending and debt.  This increases the chances of credit downgrade.
"Exxon has paid $76 billion more to its shareholders since 2015 than its core business operations have generated—with prominent 'deficit spending' through most of 2009 through 2018," Clark Williams-Derry wrote in the IEEFA report.
Pressure on the issuer's quotes is exerted by the fall of the global energy market amid fears of a coronavirus epidemic in China and the associated slowdown in production and tourism in the country.The oil industry has been down as whole recently.  Over the past week, Exxon Mobil shares fell 4.58%. Over the same period, the S&P 500 index fell 1.46%. More bad news for Exxon as oil quotes resumed decline today.
In addition to fears of a deteriorating global economy due to the Chinese epidemic, data from the EIA report have pressured the prices. According to it, US crude oil inventories grew by 3.548 million barrels, gasoline by 1.203 million, and distillate inventories decreased by 1.289 million barrels. According to some experts, only a new decision to extend the OPEC+ agreement or even further reduce production can stabilize the market. The reaction of the cartel and allied countries is likely to be quick. According to Algerian Minister of Energy Mohamed Arkab, a meeting of OPEC representatives to find ways out of this situation can be held in February, and not in March, as previously assumed.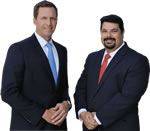 AD - Recover your investment losses! Haselkorn & Thibaut, P.A. is a national law firm that specializes in fighting ONLY on behalf of investors. With a 95% success rate, let us help you recover your investment losses today. Call now 1 888-628-5590 or visit InvestmentFraudLawyers.com to schedule a free consultation and learn how our experience can help you recover your investment losses. No recovery, no fee.
Exxon Mobile Stock Support and Resistance
The Exxon Mobil stock price shows a steady downtrend. Exxon shares broke the key lows and consolidated below. At the moment, #XOM quotes are testing the support level of 64.00. The level of 66.50 acts as a "mirror" resistance. There is a potential for further decline. Indicators reflect the strength of sellers: the price has fixed below MA (50) and MA (200); MACD is in the negative zone. It is better to open the positions from the key levels. A comparative analysis of the multiples of the company and competing companies in the industry indicates a NEUTRAL Position. However the oil sector as a whole is BEARISH.
Resistance levels: 66.50, 67.50, 69.00.
Support levels: 64.00, 61.00.
Exxon Mobile Stock Trading Ideas
Although Exxon Mobil stock is clearly in BEARISH territory, it could bounce up.  We saw a similar setup with Boeing stock this week.  However this trade is extremely risky. Short positions may be opened after the price consolidates below the level of 64.00. The closing of the profitable positions is possible at 62.00, 60.00 and 59.00. Stop loss will be located at 66.00. Long positions may be opened after the price consolidates above the level of 66.50 with the targets at 70.00–71.50. Stop loss – 64.50. Implementation period: 3 days.
Exxon Mobile Stock Recommendations
Jan-23-20 Downgrade Scotiabank Sector Perform → Sector Underperform $75
Nov-26-19 Resumed Piper Jaffray Neutral $83
Aug-21-19 Initiated BMO Capital Markets Market Perform
Aug-19-19 Initiated Barclays Equal Weight $73
Jul-18-19 Downgrade RBC Capital Mkts Outperform → Sector Perform $100 → $90
Apr-08-19 Initiated Tudor Pickering Hold
Apr-01-19 Initiated Morgan Stanley Equal-Weight $84
Mar-08-19 Downgrade Cowen Outperform → Market Perform $100 → $75
Feb-14-19 Upgrade Macquarie Underperform → Outperform $83
Nov-20-18 Downgrade Raymond James Mkt Perform → Underperform
Oct-23-18 Resumed Piper Jaffray Neutral
Sep-11-18 Initiated Berenberg Hold $84
May-30-18 Upgrade RBC Capital Mkts Sector Perform → Outperform
Apr-23-18 Upgrade Raymond James Underperform → Mkt Perform
Mar-15-18 Upgrade HSBC Securities Reduce → Buy
Mar-08-18 Reiterated Citigroup Neutral $84 → $81
Feb-06-18 Downgrade Barclays Overweight → Underweight $91 → $84
Feb-05-18 Reiterated Credit Suisse Neutral $84 → $80
Dec-12-17 Initiated Credit Suisse Neutral $83
Nov-16-17 Reiterated RBC Capital Mkts Sector Perform $90 → $85
Exxon Mobile Stock 1 Day Moving Averages – Strong Sell
Name Value Action
Exponential Moving Average (5) 65.24 Sell
Simple Moving Average (5) 65.32 Sell
Exponential Moving Average (10) 66.37 Sell
Simple Moving Average (10) 66.78 Sell
Exponential Moving Average (20) 67.56 Sell
Simple Moving Average (20) 68.36 Sell
Exponential Moving Average (30) 68.11 Sell
Simple Moving Average (30) 68.86 Sell
Exponential Moving Average (50) 68.65 Sell
Simple Moving Average (50) 68.86 Sell
Exponential Moving Average (100) 69.63 Sell
Simple Moving Average (100) 69.46 Sell
Exponential Moving Average (200) 71.55 Sell
Simple Moving Average (200) 72.05 Sell
Ichimoku Cloud Base Line (9, 26, 52, 26) 67.64 Neutral
Volume Weighted Moving Average (20) 68.20 Sell
Hull Moving Average (9) 63.96 Buy