WTI crude oil prices fell on Monday, despite the fact that during the day the instrument was trading at the highs of April 2019. Today, quotes are also falling, losing about 0.4%. An escalation of tension in the Middle East is supporting the instrument, but at the moment, investors are fixing their profits, which provokes the appearance of technical corrections.
Meanwhile, the parties to the conflict exchange threats. Last weekend, Donald Trump threatened with new sanctions against Iraq, which is the second largest oil producer in OPEC. In addition, Trump calls on official Tehran to refrain from any revenge for the murdered general, threatening with "serious retaliation". In turn, Iran has left the nuclear agreement of 2015, designed to limit the country in the rate of uranium enrichment.
Support and Resistance
Bollinger Bands in D1 chart show stable growth. The price range is expanding but it fails to conform to the development of "bullish" sentiments at the moment. MACD has reversed downwards preserving a buy signal (located above the signal line). Stochastic reversed horizontally approximately at the center of its area, pointing to the emergence of ambiguous dynamics in the ultra-short term.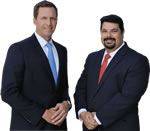 AD - Recover your investment losses! Haselkorn & Thibaut, P.A. is a national law firm that specializes in fighting ONLY on behalf of investors. With a 95% success rate, let us help you recover your investment losses today. Call now 1 888-628-5590 or visit InvestmentFraudLawyers.com to schedule a free consultation and learn how our experience can help you recover your investment losses. No recovery, no fee.
One should wait for clarification of the situation.
Resistance levels: 63.33, 64.00, 64.71.
Support levels: 62.22, 61.42, 61.01, 60.42.
Crude Oil Trading Ideas
To open long positions, one can rely on the rebound from the support level of 62.22 with the subsequent breakout of 63.10 or 63.33. Take profit – 64.71 or 65.00. Stop loss – 62.22 or 62.10.  A breakdown of 62.22 or 62.00 may be a signal for new sales with target at 60.42 or 60.00. Stop loss – 63.20 or 63.33. Implementation time: 2-3 days.
Crude Oil Futures 1 Day Moving Averages
Name Value Action
Exponential Moving Average (5) 62.47 Buy
Simple Moving Average (5) 62.27 Buy
Exponential Moving Average (10) 61.90 Buy
Simple Moving Average (10) 61.80 Buy
Exponential Moving Average (20) 60.94 Buy
Simple Moving Average (20) 60.89 Buy
Exponential Moving Average (30) 60.16 Buy
Simple Moving Average (30) 59.78 Buy
Exponential Moving Average (50) 59.07 Buy
Simple Moving Average (50) 58.50 Buy
Exponential Moving Average (100) 57.94 Buy
Simple Moving Average (100) 56.92 Buy
Exponential Moving Average (200) 57.79 Buy
Simple Moving Average (200) 57.88 Buy
Ichimoku Cloud Base Line (9, 26, 52, 26) 59.87 Neutral
Volume Weighted Moving Average (20) 60.91 Buy
Hull Moving Average (9) 63.10 Sell
Crude Oil Futures Pivots
Pivot Classic Fibonacci Camarilla Woodie DM
S3 45.60 52.59 59.14 51.12 —
S2 52.59 55.26 59.78 53.23 —
S1 56.83 56.91 60.42 58.11 58.21
P 59.58 59.58 59.58 60.22 60.27
R1 63.82 62.25 61.70 65.10 65.19
R2 66.57 63.90 62.34 67.21 —
R3 73.56 66.57 62.98 72.08 —