Pfizer stock (NYSE: PFE) has taken a beating recently.  During the previous week, Pfizer shares dropped by 3.49%. S&P500 went up by 0.85% within the same period.   Last week  they failed to meet endpoints in a gastric cancer drug trial.  In addition, UBS reduced the stock target from $43 to $37.  However, there is a correctional decline from a three-month high of November 4, which was updated amid the publication of a quarterly report with results above market expectations. Earnings per share fell by 3.8% (YoY) to USD 0.75, revenue decreased by 5% (YoY) to USD 12.68 billion. The company also updated its forecast for 2019 with earnings per share of USD 2.94–3.00 (above market expectations).
Support and resistance
The stock of the company is showing an ambiguous technical picture. No single direction tendencies are observed. At the moment, #PFE shares are consolidating. The key trading range is 36.80–38.00. The emitter has the potential to restore.
Indicators don't give a clear signal: the price has consolidated between MA(50) and MA(200), and MACD histogram started to decrease. Positions are to be opened from key levels.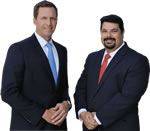 AD - Recover your investment losses! Haselkorn & Thibaut, P.A. is a national law firm that specializes in fighting ONLY on behalf of investors. With a 95% success rate, let us help you recover your investment losses today. Call now 1 888-628-5590 or visit InvestmentFraudLawyers.com to schedule a free consultation and learn how our experience can help you recover your investment losses. No recovery, no fee.
Comparing the company's multiplier with its competitors in the industry, we can say that #PFE shares are neutral.
Support levels: 36.80, 35.35, 34.10.
Resistance levels: 38.00, 39.00, 40.00.
Trading Ideas
If the price consolidates above the resistance level of 38.00, further growth of #PFE quotes is possible. Potential profits should be locked in by orders at 39.00, 40.00, and 41.00. Stop-loss – 37.00.
If the price consolidates below 36.80, one may consider selling #PFE. The moving potential is aimed at the area of 35.00–34.00. Stop-loss – 37.80.
Implementation period: 3 days.
Basic Numbers
Index DJIA S&P500 P/E 13.59 EPS (ttm) 2.72 Insider Own 0.03% Shs Outstand 5.55B Perf Week -2.89%
Market Cap 204.78B Forward P/E 12.76 EPS next Y 2.89 Insider Trans -8.72% Shs Float 5.53B Perf Month 2.27%
Income 15.42B PEG 3.18 EPS next Q 0.57 Inst Own 75.00% Short Float 0.89% Perf Quarter 4.91%
Sales 53.04B P/S 3.86 EPS this Y -11.90% Inst Trans -0.08% Short Ratio 2.41 Perf Half Y -9.17%
Book/sh 11.74 P/B 3.15 EPS next Y -2.39% ROA 10.10% Target Price 41.45 Perf Year -15.78%
Cash/sh 1.64 P/C 22.54 EPS next 5Y 4.27% ROE 26.30% 52W Range 33.97 – 46.47 Perf YTD -15.40%
Dividend 1.44 P/FCF 61.05 EPS past 5Y 1.00% ROI 10.20% 52W High -20.53% Beta 0.65
Dividend % 3.90% Quick Ratio 0.70 Sales past 5Y 0.80% Gross Margin 80.30% 52W Low 8.71% ATR 0.55
Employees 92400 Current Ratio 0.90 Sales Q/Q -4.60% Oper. Margin 36.70% RSI (14) 47.66 Volatility 1.23% 1.33%
Optionable Yes Debt/Eq 0.81 EPS Q/Q 98.20% Profit Margin 30.60% Rel Volume 0.58 Prev Close 37.05
Shortable Yes LT Debt/Eq 0.55 Earnings Oct 29 BMO Payout 48.70% Avg Volume 20.35M Price 36.93
Recom 2.50 SMA20 -0.55% SMA50 1.00% SMA200 -7.74% Volume 11,854,160 Change -0.32%
Stock Recommendations
Oct-17-19 Resumed BofA/Merrill Neutral $37
Jul-30-19 Downgrade Morgan Stanley Overweight → Equal-Weight $48 → $40
Jul-30-19 Downgrade BofA/Merrill Buy → Neutral
Jun-04-19 Resumed Morgan Stanley Overweight $48
Feb-20-19 Resumed Citigroup Neutral $41
Jan-31-19 Upgrade Credit Suisse Neutral → Outperform
Jan-31-19 Upgrade Argus Hold → Buy
Jan-23-19 Downgrade UBS Buy → Neutral
Dec-11-18 Downgrade JP Morgan Overweight → Neutral
Nov-01-18 Downgrade BMO Capital Markets Outperform → Market Perform
Jun-08-18 Initiated Cantor Fitzgerald Overweight $45
Apr-05-18 Downgrade Barclays Overweight → Equal Weight $41 → $38
Jan-29-18 Reiterated SunTrust Hold $33 → $40
Sep-20-17 Upgrade Morgan Stanley Equal-Weight → Overweight
Jul-20-17 Downgrade Credit Suisse Outperform → Neutral
May-16-17 Downgrade Citigroup Neutral → Sell
Dec-02-16 Initiated Guggenheim Neutral
Nov-02-16 Downgrade Argus Buy → Hold
Oct-13-16 Downgrade Jefferies Buy → Hold
Jun-20-16 Reiterated Jefferies Buy $42 → $40