As per an old saying, "What happens in Vegas doesn't necessarily stay in Vegas". Nevada Attorney General Aaron Ford and Secretary of State Barbara Cegavaske announced that a Las Vegas woman was punished in a criminal case involving investment fraud.
A statement from Ford's office said that a woman named Paulette Marie Goetz, aged 70 ran the scam through a company called Corporate Associates. She earlier pleaded guilty in the scam case for one count of securities fraud and other counts of numerous transactions between fraud of treachery in the plan of a venture or operation.
According to the announcement from Ford's office, Goetz utilized her company to dupe her victims and make them investing tens of thousands of dollars by building a series of false claims. 
The announcement said that she falsely guaranteed her investors that there was no danger involved in their investments and said that her investors were guaranteed a gain of at least 10 percent of the investment per month. However, the money was never returned to the investors. In total, it is estimated that the victims lost a total of $232,500.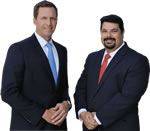 AD - Recover your investment losses! Haselkorn & Thibaut, P.A. is a national law firm that specializes in fighting ONLY on behalf of investors. With a 95% success rate, let us help you recover your investment losses today. Call now 1 888-628-5590 or visit InvestmentFraudLawyers.com to schedule a free consultation and learn how our experience can help you recover your investment losses. No recovery, no fee.
Eight District Court Judge Stefany Miley jailed Goetz to 48 to 240 months in prison and ordered her to pay over $200,000 in investigative costs.
Attorney General Aaron Ford said that he believes the job of his office is to provide justice to victims who were cheated of their hard-earned money. He further stated that anyone who believed that he has been victimized by a scam or elaborate scheme was free to file a complaint in his office.
Cegavske stated that implementing Nevada's securities legislation is among his priorities as Secretary of State. He further stated that if anyone is asked to invest in a program that guarantees extremely large profits with little danger then immediately contact the Nevada Securities Division. He said that sometimes these high-profit investment schemes are false.